Canadian Heritage Rivers System
Canada's national river program recognizes Canadian rivers with outstanding natural, cultural and recreational values.
Today, there are 40 Canadian Heritage Rivers in the system, totalling close to 10,000 km in length!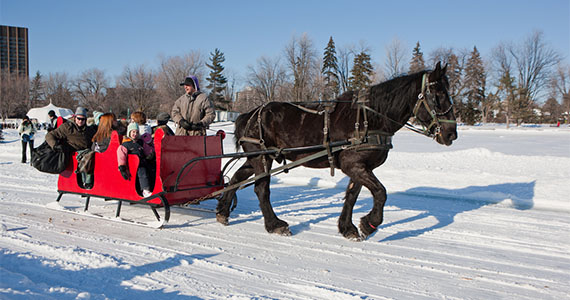 Winterlude activities on the Rideau Canal, Ontario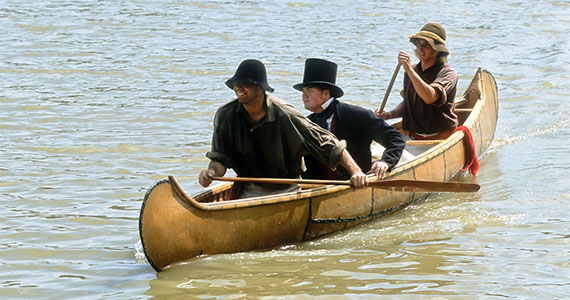 Costumed interpreters on the Red River, Manitoba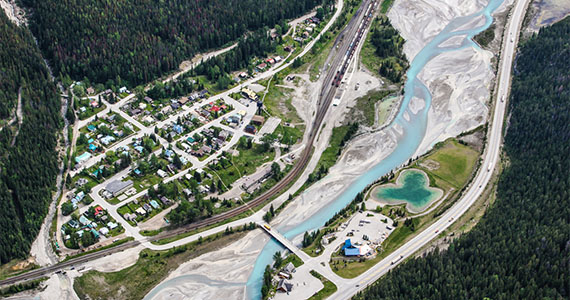 Village of Field and the Kicking Horse River in Yoho National Park, British Columbia.
Parks Canada manages six Canadian Heritage Rivers
Alsek River, Yukon
South Nahanni, Northwest Territories
Athabasca River, Alberta
Kicking Horse River, British Columbia
North Saskatchewan River, Alberta
Rideau Waterway, Ontario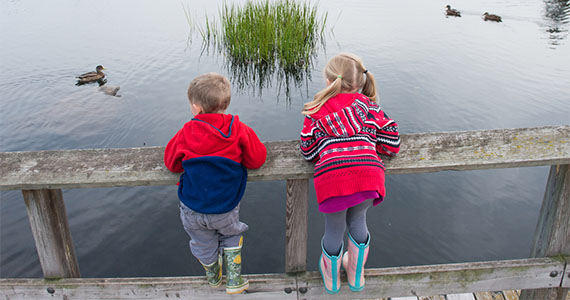 Two children enjoying the marsh at the Attikamek Trail on the Sault Ste. Marie Canal, Ontario
How is Parks Canada involved?
Parks Canada represents the Government of Canada on the Canadian Heritage Rivers Board and provides secretariat services, policy guidance, and financial support for the designation and commemoration of Canadian Heritage Rivers.
Parks Canada is also responsible for the national and international promotion of the program.
Canadian Heritage Rivers System social media