Tours and programs
Grasslands National Park
Join us to discover some of Canada's rarest wildlife, darkest skies, astonishing dinosaur fossils, over 20,000 tipi rings, and varied landscapes. From buttes and valleys to breathtaking badlands.
Please Note that all programs are delivered in English. Please Contact Us in advance if you would like to book a program in French.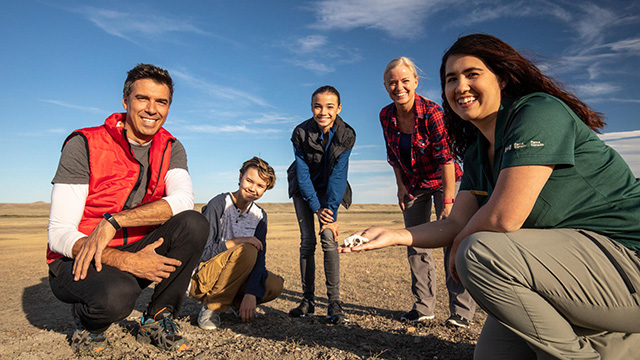 Join an Interpreter to deepen your knowledge and connection to this unique landscape. Learn about rare Grasslands wildlife, paleontology, history, and much more! Hikes are designed to give you an insider's look at the work being done by Parks Canada to protect Grasslands National Park.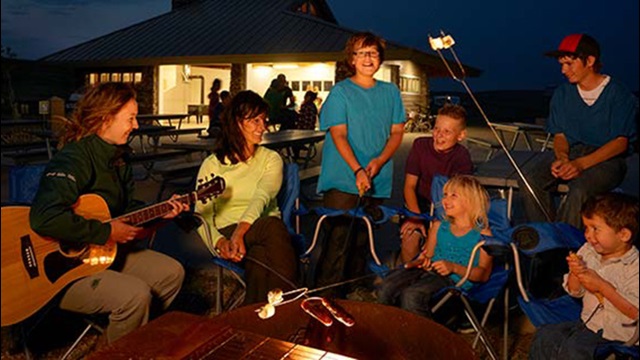 Whether it be stories, stars or serenades, one thing is for sure – any evening is a good one to share around the campfire with friends! Join our interpreters for an evening of entertainment and conversation.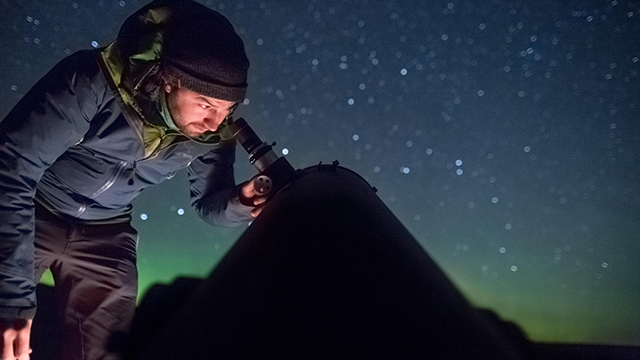 View the night sky like never before, in one of the best places on Earth to view it. Royal Astronomical Society astronomers set up their telescopes, deliver an enchanting presentation, then walk the visitors through an amazing night of viewing the vast heavens.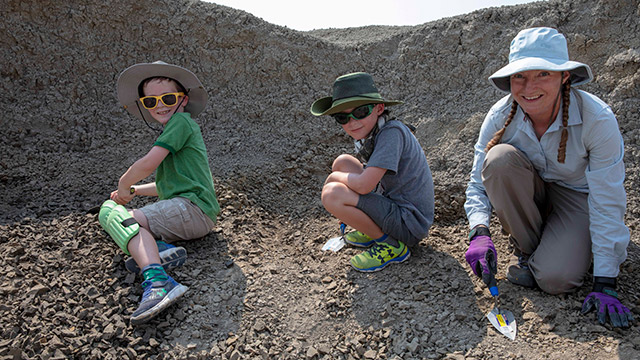 Spend a day uncovering the secrets of ancient dinosaurs. As part of the five-day Fossil Fever event, small groups get a hands-on lesson as they accompany a crew of paleontologists from the Royal Saskatchewan Museum on a day's dig.
Roving interpreters
Watch for roving interpreters throughout the park this season! See, hear and connect first hand with our Grassland interpreters in real time! From fascinating facts to interpretive experiences in the moment. From wildlife interactions to fossil finds, each one is sure to be special.