Waves roll across immense Lake Superior and crash against a remote granite shore. Tracts of windswept spruce and pine reach beyond the horizon from towering cliffs and along secluded sandy beaches. Black bears feast on blueberry bushes; haunting loon song scores sunsets; moose stilt-walk across wetlands. And the culture of the Anishinaabe First Nations connects Pukaskwa National Park's wilderness to the powerful richness of an ancient human story.
Features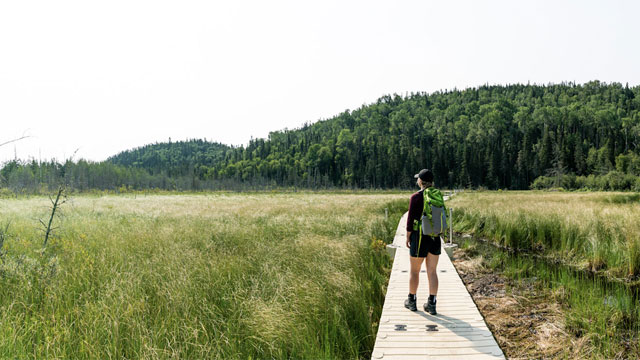 Trail conditions, current fire danger, and Hattie Cove parking lot capacity.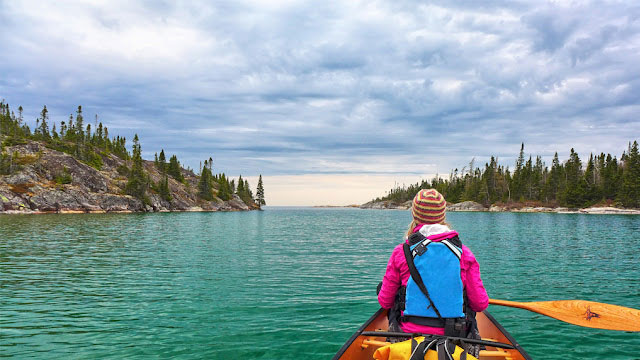 Backcountry hiking trails and a coastal paddling route.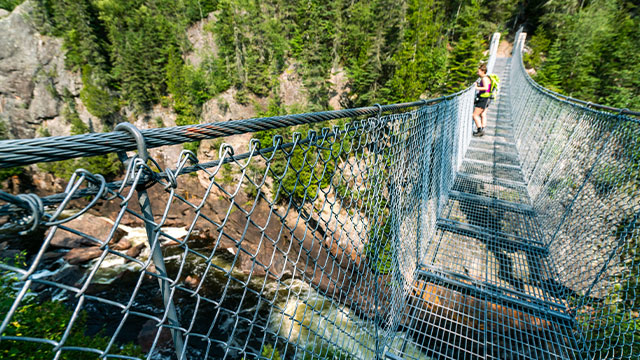 A suspension bridge set high above a roaring waterfall.
Visit Pukaskwa National Park
About Pukaskwa National Park
Conservation, animals, plants, environment, research and monitoring.
Anishinaabe culture, Park history, and Pukaskwa depot.
Plans and policies, jobs with Parks Canada, business licenses, and contact us.
Contact us
Telephone: 807-229-0801 extension 248
Email: pukaskwaont@pc.gc.ca
For emergencies within the park, call the Parks Canada dispatch service at 1-877-852-3100.
Hours of operation
Dates and hours vary depending activity
More places to discover with Parks Canada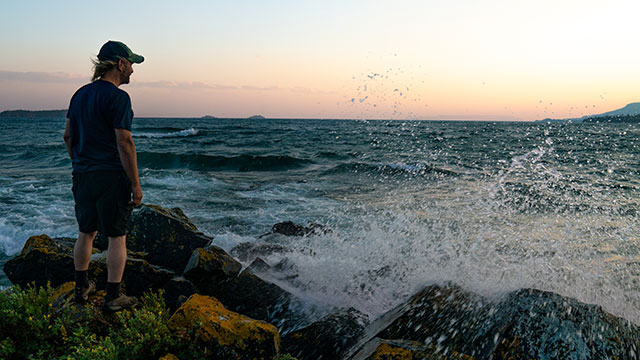 Home to more than 70 fish species and 50 shipwrecks, Lake Superior is one of the world's largest protected freshwater areas and offers outdoor activities ranging from fishing and swimming to snowshoeing and surfing.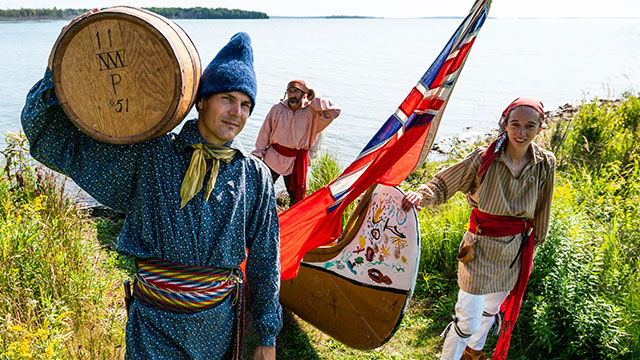 Visit Fort St. Joseph National Historic Site, 92 km south east of Sault Ste. Marie on the southern tip of St. Joseph Island, to learn about the once-vital British stronghold on Upper Canada's western front.
Tour the Sault Ste. Marie Canal with an informative Parks Canada guide and you'll soon understand the vitally important role this innovative piece of engineering made to water transportation in Canada.