Thousand Islands National Park
Journey to the picturesque granite islands and rugged shorelines of Thousand Islands National Park. Explore secluded bays by kayak or boat, camp or picnic by the river, or learn about the region's biodiversity and rich Indigenous heritage from the vantage point of wooded trails and rocky lookouts.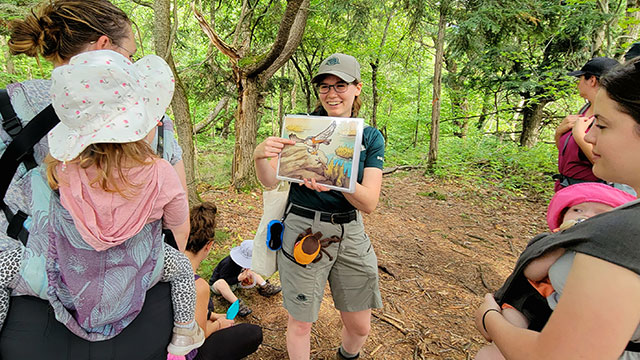 Take part in a wide range of special events and activities in Thousand Islands National Park.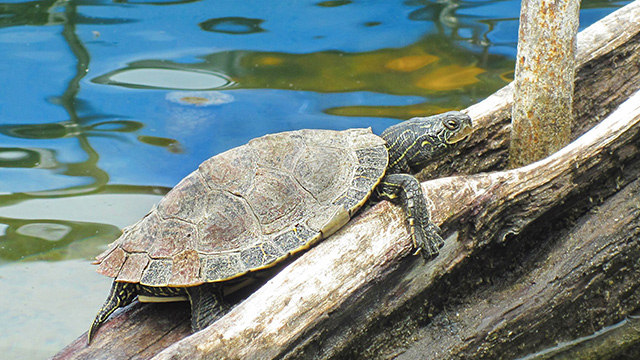 The reptile and amphibian recovery and education program helps protect species at risk along the St. Lawrence River.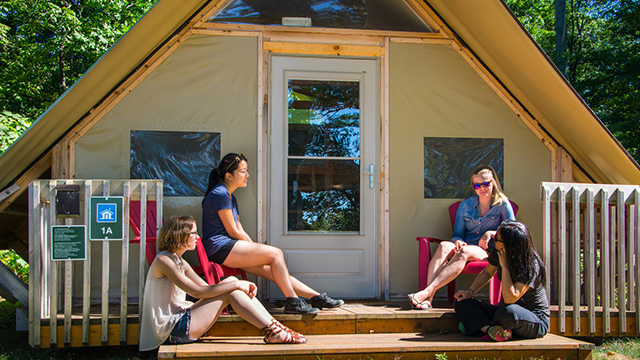 Try an oTENTik accommodation at Mallorytown Landing, Gordon Island or McDonald Island.
Visiting Thousand Islands National Park
Things to do, trails, programs, paddling, boating, red chairs and more.
How to get here, maps, facilities and services and weather.
Make a reservation for campsites and oTENTiks.
Daily visitor fees, camping, boat launch and mooring fees, and more. Free admission for youth.
Seasonal and annual admission passes.
Important bulletins, wildlife, camping and water safety, and park regulations.
About Thousand Islands National Park
Conservation and science, R.A.R.E project, animals, plants, the environment, and research.
History, cultural landscape, designation information.
Contact information, jobs, public consultations, plans, business licenses and policies.
Contact Thousand Islands National Park
General inquiries:
Phone: 613-923-5261
Toll-free: 1-888-773-8888
pnmille-iles-thousandislandsnp@pc.gc.ca
For emergencies within the park:
Police, Fire, Ambulance (emergency only): 911
Wildlife incidents/Wildfires: 1-877-852-3100
Hours of operation
Thousand Islands National Park is now closed for the season. We look forward to seeing you in 2024.

Facilities are not maintained between Thanksgiving and Victoria Day. Natural hazards present in area.
More places to discover with Parks Canada