On southeastern Baffin Island in Nunavut, the towering peaks of the Akshayuk Pass overlook a natural corridor through a landscape of sprawling glaciers, steep fiords and winding river valleys. Rich in Inuit culture and history, Auyuittuq is "the land that never melts" in Inuktitut.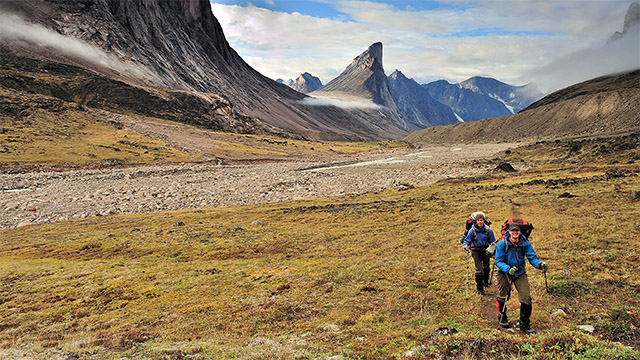 Hike, ski or snowshoe through this 100 kilometre-long natural corridor.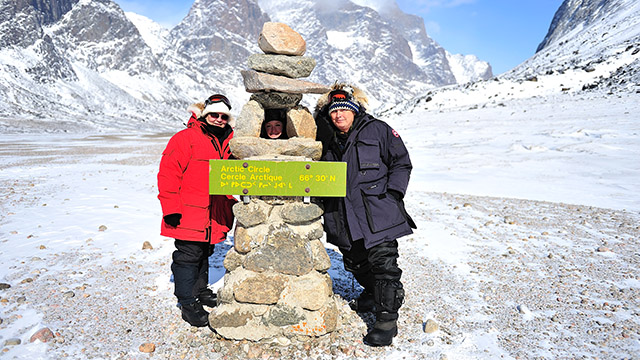 A guided snowmobile adventure from Pangnirtung to the Arctic Circle.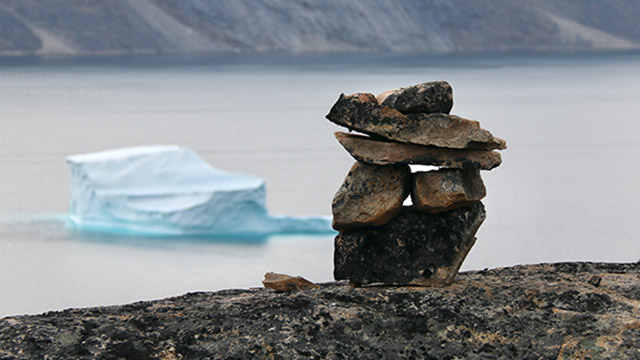 Learn how Inuit and Parks Canada work together to manage Auyuittuq.
Visiting Auyuittuq National Park
Things to do, hiking, skiing, climbing and mountaineering, guided trips, and backcountry camping.
How to get to here, where to stay, guides and outfitters, maps, brochures, and visitor information.
Types of accommodations, backcountry camping, where to stay in Pangnirtung and Qikiqtarjuaq.
Guided spring and summer day trips departing from Pangnirtung and Qikiqtarjuaq.
Arrange transportation to and from the park or book your trip with a guided group.
Important bulletins, weather and wildlife safety, terrain hazards, search and rescue, visitor guidelines.
Daily visitor fees, overnight camping, annual backcountry passes, and fishing permits.
About Auyuittuq National Park
Conservation, research and monitoring, the environment, and protecting species.
Auyuittuq's rich human history dates back over 3,000 years.
Cooperative management, plans and policies, implementation updates, contact information.
Contact Auyuittuq National Park
General inquiries:
867-473-2500 (Pangnirtung)
867-927-8834 (Qikiqtarjuaq)
1-888-773-8888 (toll free)
For emergencies within the park:
1-780-852-3100
More places to discover with Parks Canada