Safety and guidelines
Thaidene Nene National Park Reserve
You are responsible for your own safety while travelling in Thaidene Nene National Park Reserve. It is important to be prepared and well-informed before setting off on an adventure, so that you can minimize your risk if something unexpected happens. Registering your trip is a critical part of the planning process and provides Parks Canada with critical information in the event that an emergency response is required.
At Parks Canada, we do our part to help reduce your risk by assessing and managing hazards and making sure that up-to-date safety information is available. The information on this website can help you plan, but if you need more support please do not hesitate to contact our office directly and our staff will provide you with the most recent conditions and guidance available.
Being fully prepared will help to ensure that your visit to this special place is safe, enjoyable and memorable.
For important information about staying safe while enjoying Thaidene Nene National Park Reserve, please explore the topics below.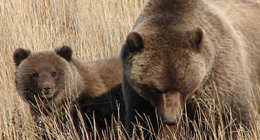 Safe travel in bear country
Thaidene Nene is home to both grizzly and black bears. Familiarize yourself with the principles and practices of safe travel in bear country.
Backcountry safety
Thaidene Nene is a remote wilderness park. Travellers must be self-sufficient and able to handle emergency situations on their own. Plan ahead and ensure that you are properly equipped for your trip.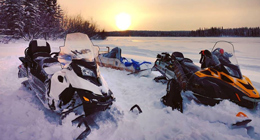 To report an emergency within the National Park Reserve, contact: 1-780-852-3100