Maps and brochures
Cape Breton Highlands National Park
Download a printable version of the 2019 visitor guide [PDF, 18.7 MB] for Cape Breton Highlands National Park.

Also available for download is the 1:125,000 map of the park [PDF, 12.7 MB]. For a more detailed version, refer to the 1:50,000 topographic map of the park or one of the hiking guides available for purchase at Le Nique nature bookstore in the Chéticamp Visitor Centre. Basic maps of our hiking trails are available in the Hiking section of the website.

Finally, to ensure a safe and pleasant experience in Cape Breton Highlands National Park, we have made our Keep It Wild, Keep It Safe [PDF, 1.9 MB] wildlife safety brochure available for download.
---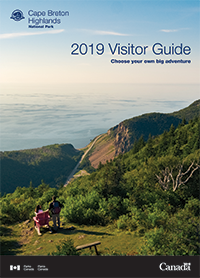 2019 Visitor Guide
[PDF, 18.7 MB]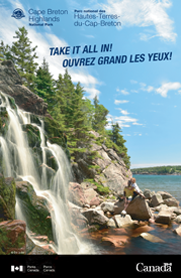 2019 Brochure
[PDF, 7.7 MB]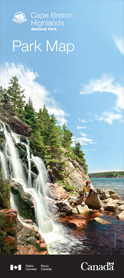 2019 Park Map
[PDF, 12.7 MB]
---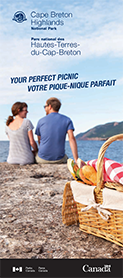 Your Perfect Picnic
[PDF, 1.5 MB]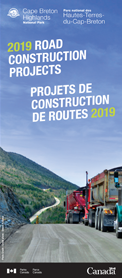 2019 Road Construction Projects
[PDF, 3.1 MB]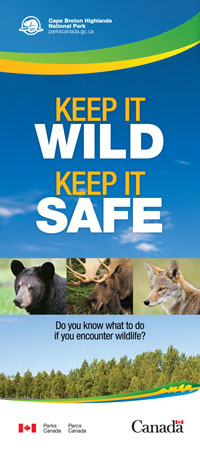 Keep It Wild, Keep It Safe
[PDF, 1.9 MB]