Interpretation programs
Cape Breton Highlands National Park
Park interpreters are out and about delivering a wide range of activities, from pop-up roves and regularly scheduled programs to special events and individual tailored outings.
Here's a list of programs held throughout the summer. Which ones will you try?
*Please note, all programming listed below is subject to change. Contact a Visitor Information Centre or campground kiosk for more information or to pick up a weekly schedule.
---
There's more to explore!
Make the most of your visit with these unique enhanced programs. A rich variety of programming is offered all summer throughout the park. From cultural programs to nature's curiosities, meanderings to musings, sunsets to salmon to stars, there's something for everyone to enjoy (additional fees may apply).
---
Explore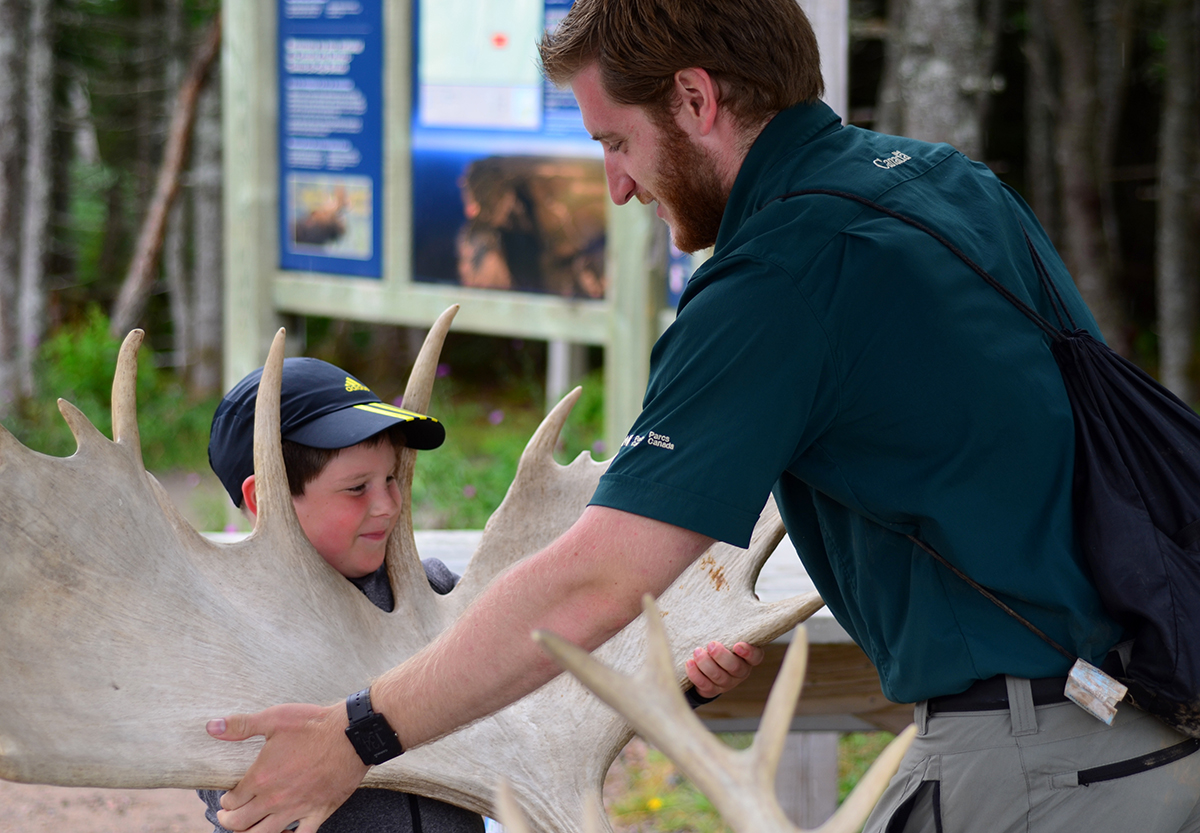 Hey, kids! The park is a great place for you to explore the outdoors, discover the natural world, and have fun!
If you're staying at one of our three main campgrounds, come check out our Explore program. And bring your parents, too—they're welcome to join in the fun! We play games and have lots of different things for you to do. Want to know what the theme of the program is? Ask at the campground kiosk or find one of our friendly staff members—you can recognize them by their snazzy uniforms!
There are no age restrictions for this program, and it's designed for children and their families, but many children at heart have enjoyed these programs too! There's no limit to the number of participants.
Dress appropriately for the weather and be prepared to apply insect repellent or sunscreen. We recommend wearing a pair of sturdy shoes. A short walk may be part of the evening's activities.
Broad Cove Campground
Fridays
July 7 to August 25, 2023
7 pm
Ingonish Beach Campground
Saturdays
July 8 to August 26, 2023
7 pm
---
Discover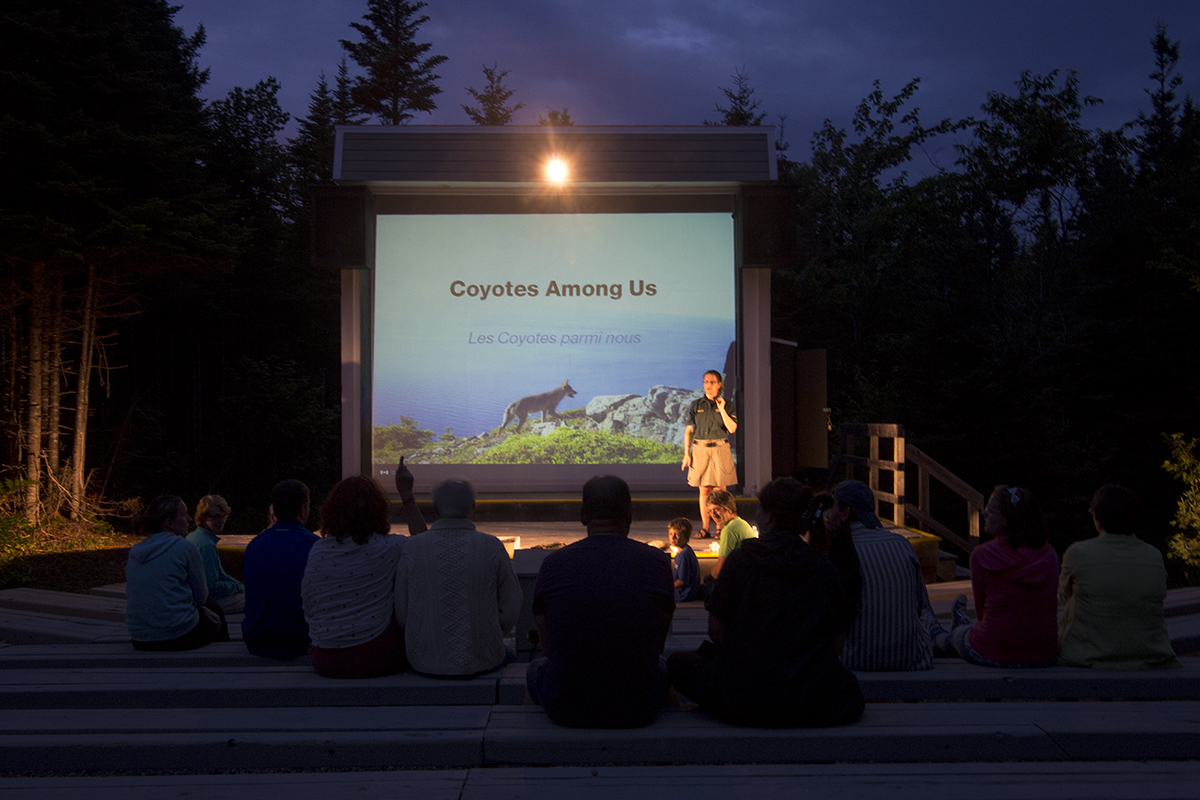 Do you want to learn more about Cape Breton Highlands National Park and its wildlife or geology? Have you heard about conservation efforts, or would you like to know more about species at risk within the park? Do you have an interest in our many hiking trails?
The Discover program may shed some light on at least one of these subjects—there's a different theme each week!
Watch and listen as a park interpreter presents a slideshow or nature movie, or invites a guest speaker to help you discover more about various topics related to the park's natural and cultural history. To find out the specifics of the program offered the week you're visiting, ask at the campground kiosk or visitor centre, or find one of our interpreters.
There are no age restrictions for this program, and there is no limit to the number of participants. The program is intended for all audiences, but may be a little too late in the evening for some of our youngest visitors. Bring a blanket and insect repellent for Broad Cove Outdoor Theatre shows if you wish, and a folding chair if you require a back rest (regular theatre seating is on benches with no back board).
Broad Cove Campground
Tuesdays, Wednesdays and Thursdays
July: 9 pm
August: 8:30 pm
---
Friendship fire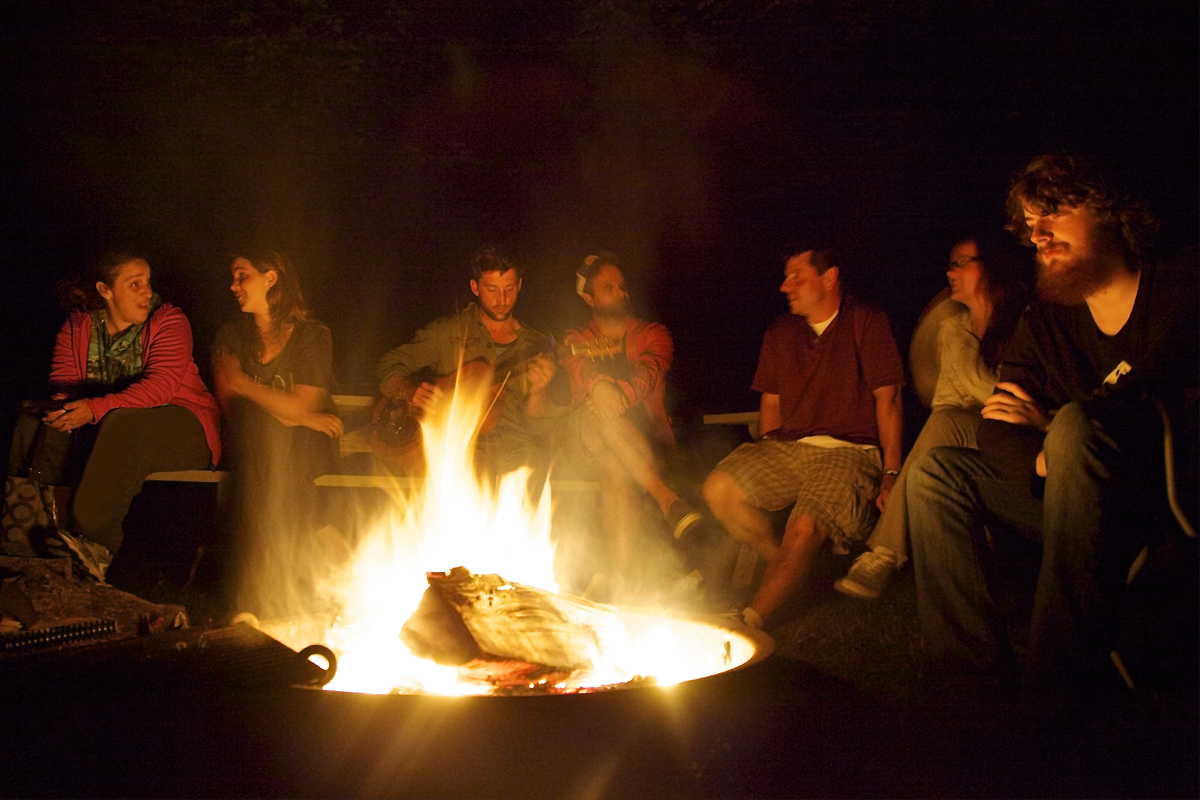 Join us for an evening of conversation and reflection at a Friendship Fire. Facilitated by a Parks Canada interpreter, visitors are encouraged to share their own stories and join a variety of discussions on such topics as human connection to natural places and our responsibility to the environment. Each campfire will take on a life of its own as interpreters help guide the conversation and visitors enjoy a safe and welcoming environment.
There are no age restrictions for this program. While the program is intended for campers, non-camping park visitors are also welcome. In the case of truly inclement weather, the program may be cancelled or moved to a kitchen shelter, where the gathering can still take place around the wood stove. Dress appropriately for the weather and be prepared to apply insect repellant.
Broad Cove Beach
Sundays
July 9 to August 27, 2023
8 pm
Friday
September 8, 2023
7 pm
Friday
September 16, 2023
7 pm
Roving interpreters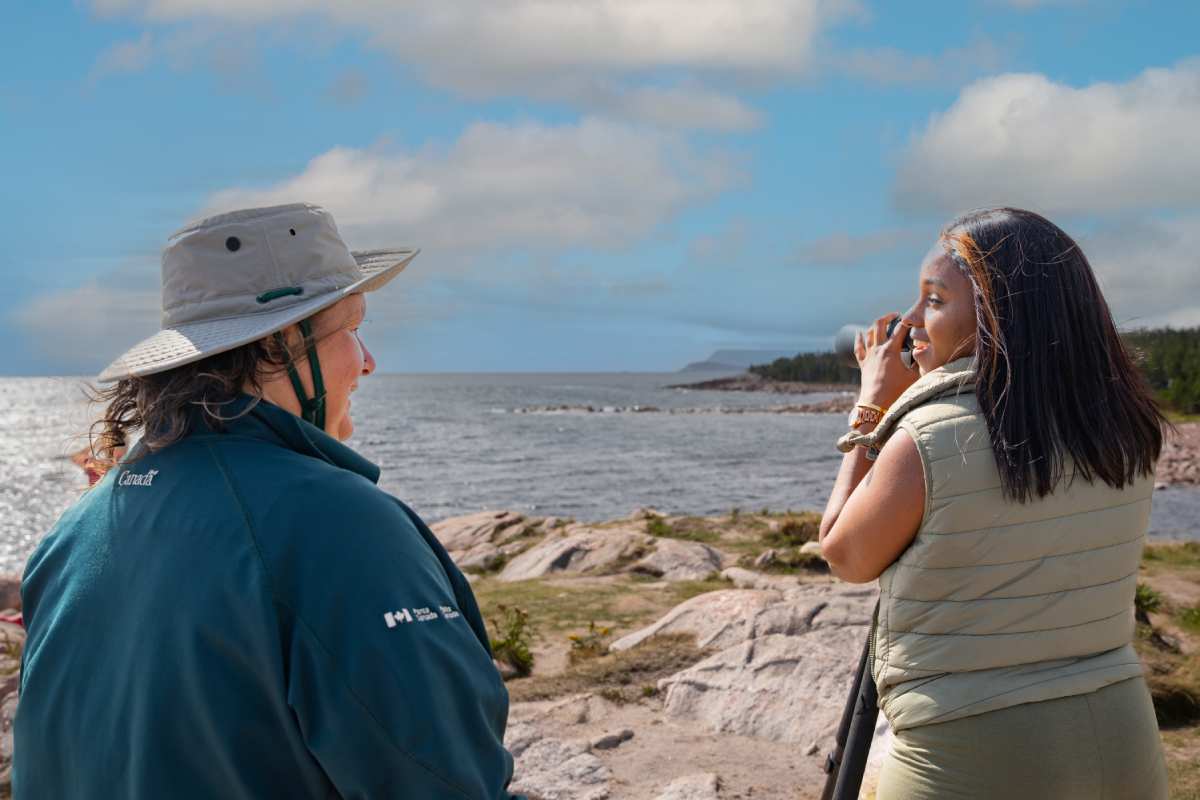 Interpreters will be out and about talking to visitors throughout the park all summer long. 'Roves' are casual interactions that allow for more individual discussions, and they provide an opportunity to address the environment in real time – when a whale is breaching, when the gannets are diving, when crows are chasing a bald eagle, or when you're wondering about the woods and why they look the way they do.
This summer, roving interpreters can be found at Lakies Head, Green Cove, Skyline Trail, Veteran's Monument, Mkwesaqtuk/Cap-Rouge Campground Day Use Area, and the Ingonish Visitor Centre. They will be sharing information on such topics as marine migrants, seabirds, geology, moose, whales, and pollinators.
Look for our roadside sandwich board or drop a visitor centre or campground kiosk for more information.
Beach walks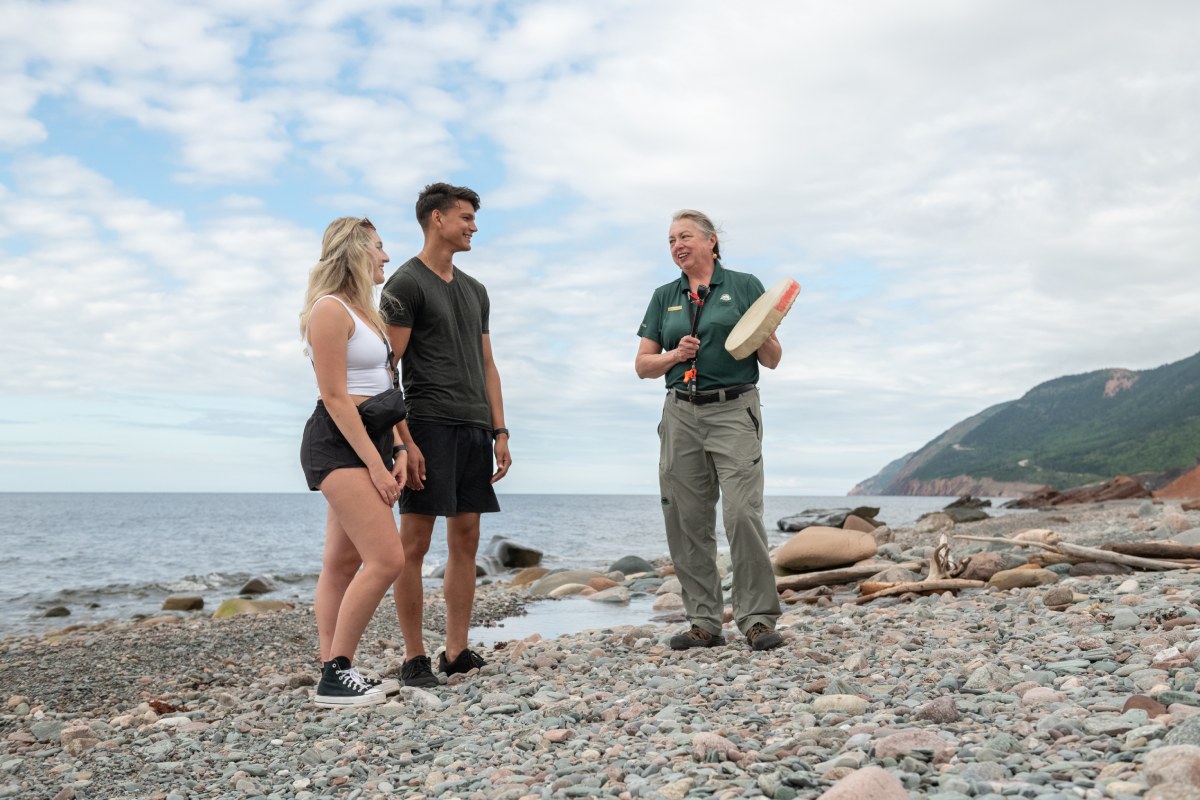 Join us for a guided beach walk. Take a step towards completing the Hidden Gems of the Highlands challenge and explore the many treasures that the ocean tosses up under our toes.
Presqu'ile Beach
Wednesdays
July 5 to August 30, 2023
10 am
Square sets by the sea!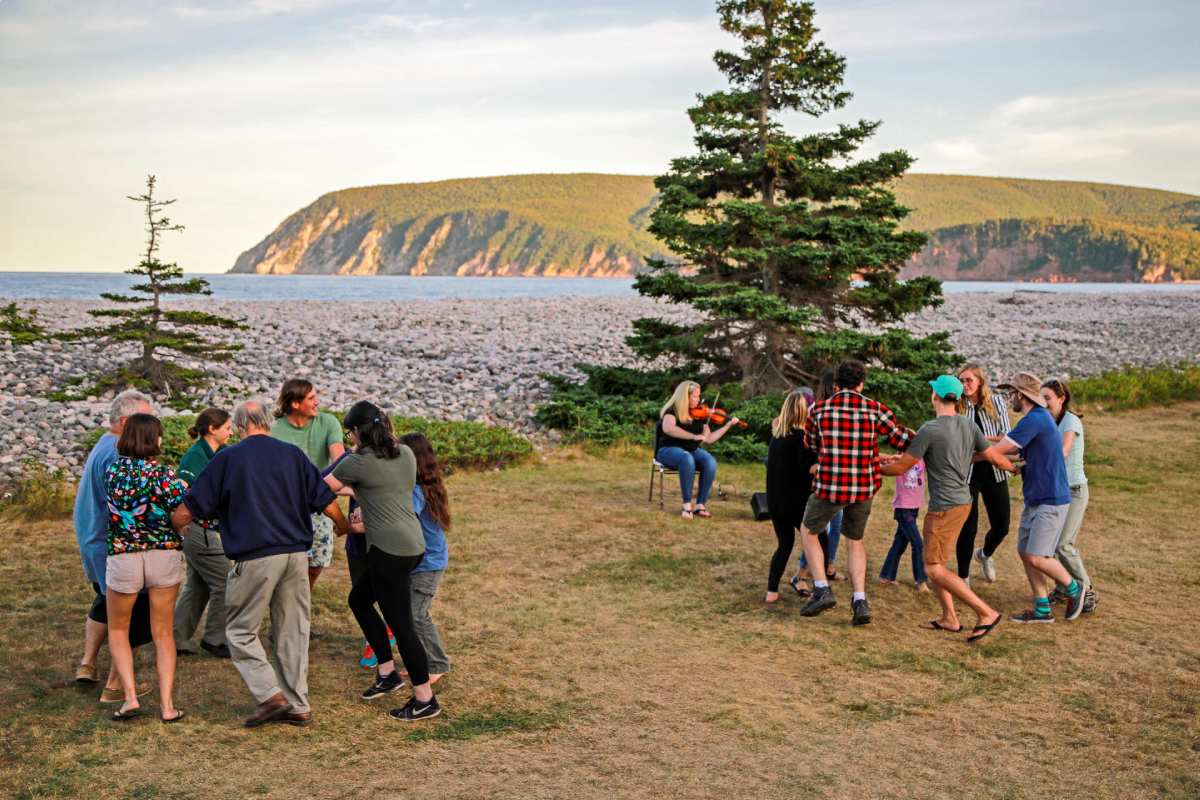 Learn to square dance, Cape Breton style! Join us Sunday afternoons at Freshwater Lake Day Use Area for an opportunity to try a step or two (or even an entire set). These introductory workshops in Cape Breton square dancing will focus on the Ingonish style square set and offer some insight into the rich variety of square dancing across the island. Enjoy live fiddle music as you kick up your heels by the sea. All ages welcome.
Freshwater Lake
Sundays
July 9 to August 27, 2023
3 pm to 5 pm
Dories and stories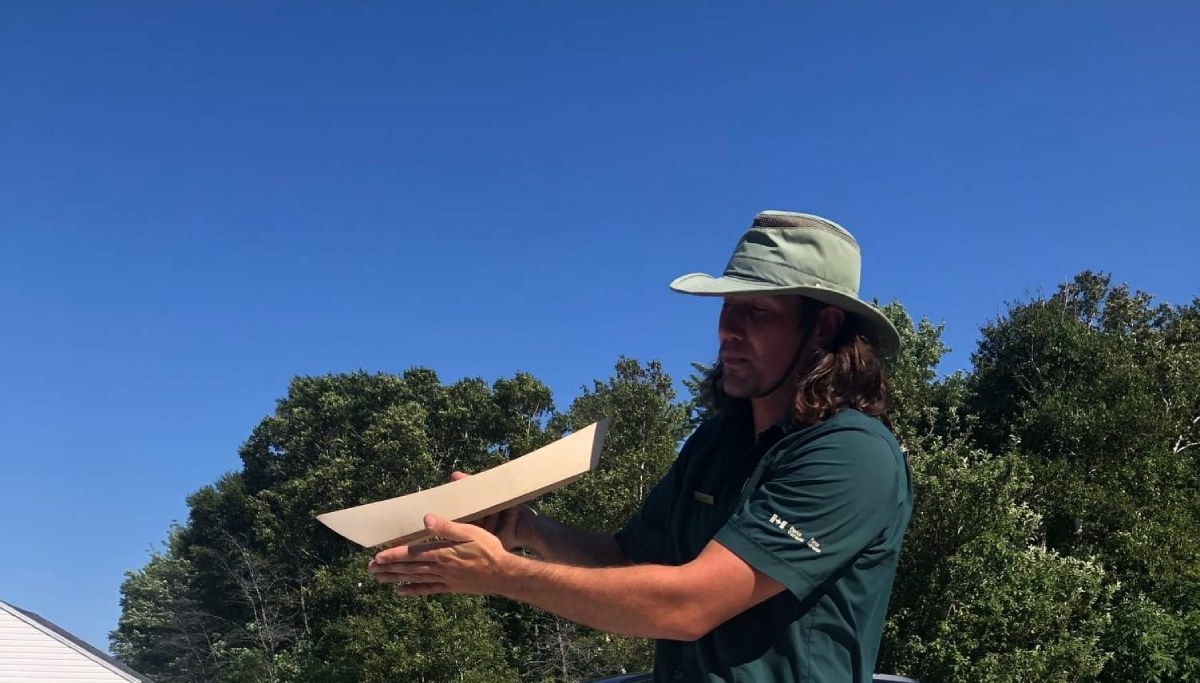 Join us Thursday and Saturday afternoons in Cop's Cove, Ingonish, for a unique opportunity to witness (and get involved in!) the building of a traditional Nova Scotia dory boat. Drop in throughout the summer to behold the progress as the vessel takes shape!
Cop's Cove
Thursdays and Saturdays
July 6 to August 31, 2023
4 pm to 6 pm
Fridays
September 9 to October 14, 2023
2 pm to 4 pm
Salmon Pool walk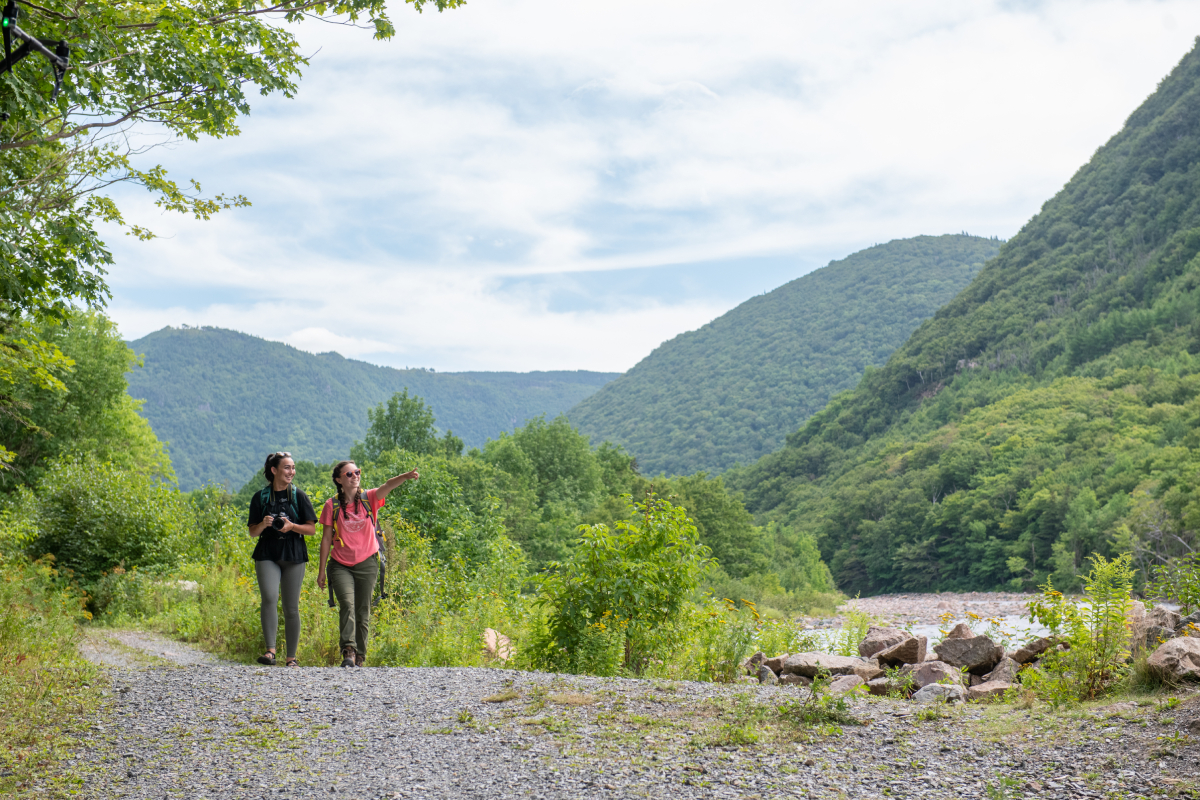 This summer, join us every Sunday at 10 am for a guided walk along the Salmon Pools Trail.
Follow the path of the Chéticamp River Valley set out by long-ago glaciers along the cliff-bound river pools, where Atlantic salmon come to spawn.
Meet at the Salmon Pools trailhead.
Salmon Pools trailhead
Sundays
July 16 to August 27, 2023
10 am
Hidden Gems of the Highlands – guided hikes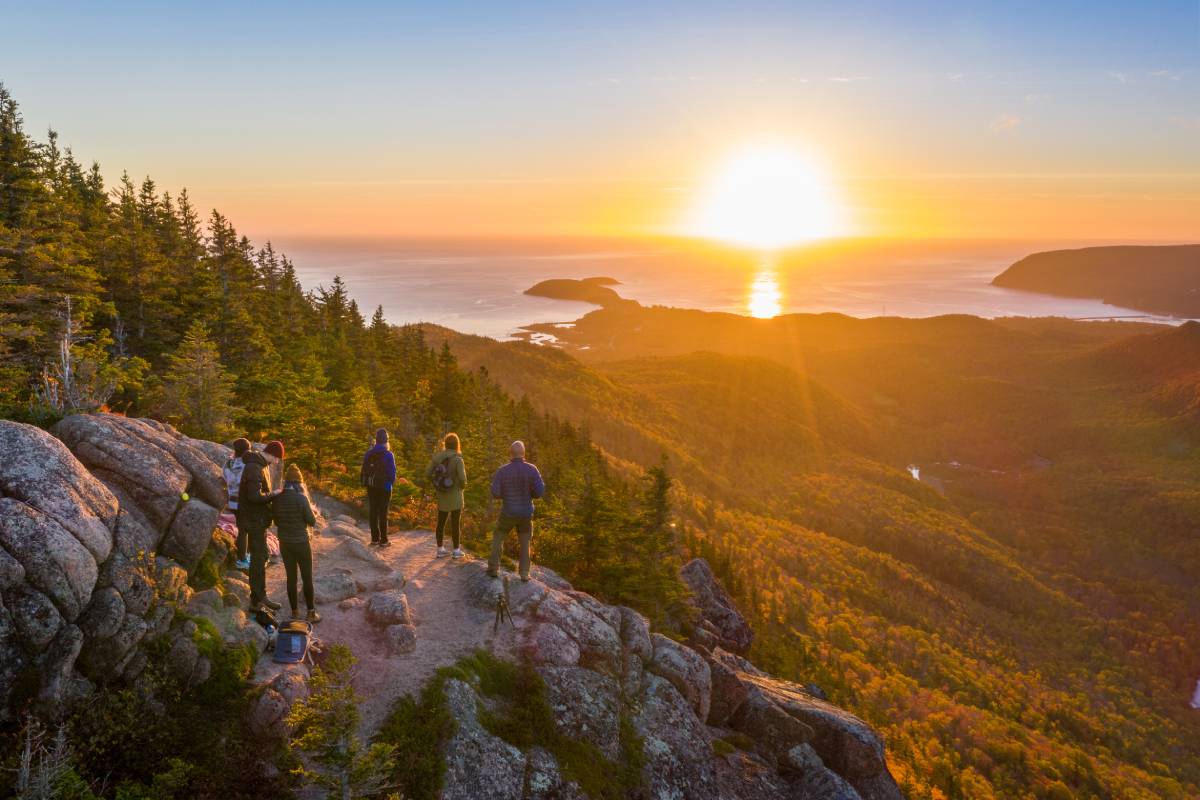 This season, join us for weekly guided hikes. Discover and experience some of Cape Breton Highlands National Park's hidden gems, and work towards earning your Hike Nova Scotia Hidden Gems of the Highlands badge.
Acadian evenings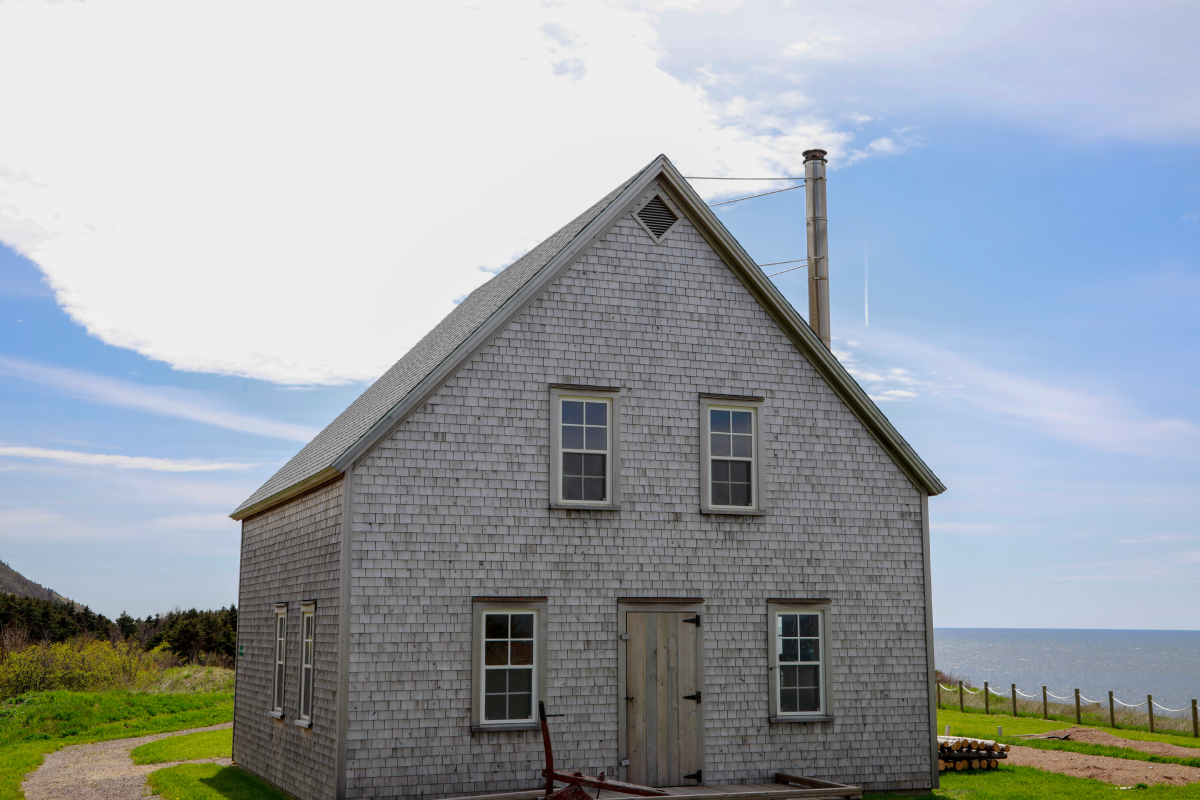 This summer, experience Acadian culture and heritage at Cape Breton Highlands National Park's newest campground, Mkwesaqtuk/Cap-Rouge! Join us every Wednesday in July and August at the Interpretation House for an afternoon with Acadian historic animators, followed by an evening of live Acadian music.
These programs and events are free. Campers and park visitors of all ages are welcome.
For more information on the weekly music performances, visit Les Trois Pignons on Facebook. (In French only)
Mkwesaqutuk/Cap-Rouge
Wednesdays
July 5 to August 30, 2023
Acadian historic animators: 2:30 pm Live music: 7pm to 8:30pm