Visitor centre
Terra Nova National Park
Situated along the gentle shoreline of Newman Sound is the hub of Terra Nova National Park, the Visitor Centre. This location is not only a fantastic starting point for your visit to the Park, it is also a destination with a unique offer of its own. Whether by water or by land, there are many spectacular areas and activities just waiting to be explored. Here, the forest and ocean come alive for you to discover!
The Visitor Centre and area boasts many accessibility features to help support an enjoyable experience for everyone including automated doors, accessible washrooms, and many of the displays along the self-guided tour are accessible to those with varying types of disabilities. Please contact us for more details.
Hours of operation:
May 19 to Jun 22, 2023 : Thursday to Monday, 10:00 am to 4:00 pm
June 23 to September 4, 2023 : Daily, 9:00 am to 5:00 pm
September 5 to October 9, 2023 : Thursday to Monday, 10:00 am to 4:00 pm
The last hour of every Thursday will be a dedicated sensory-friendly hour. This means we dim the lights, turn the background music off, and lower phone ringers.
Features
Touch tank

Get hands-on with a wide variety of fascinating ocean creatures! Ever wonder what a sea star feels like? Want to learn how to handle a rock crab? You can have this unique experience and so much more at the Touch Tank inside our Visitor Centre exhibits.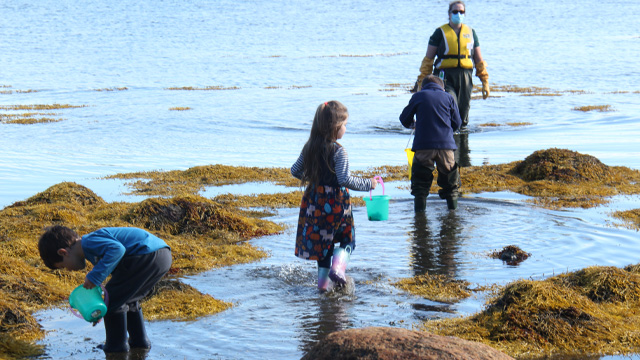 Interpretation activities
Our Visitor Centre hosts a variety of guided nature-based and cultural programs. If you prefer to go solo, we have fantastic self-guided options as well. Visit our tours and programs page for more information about our programming.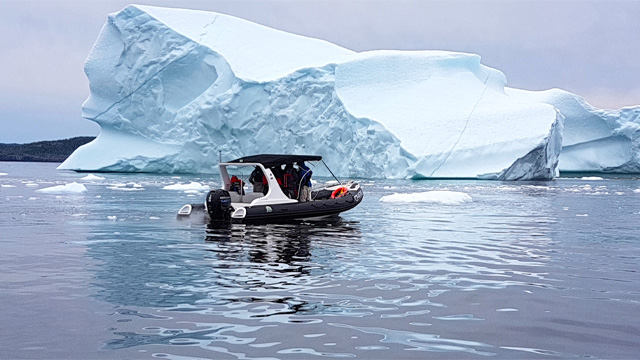 Happy Adventure tours
Whether by boat tour, kayak excursion or water taxi, our friends at Happy Adventure Tours are here to provide you with exciting marine adventures! To learn more about their wonderful offers please visit their website or their kiosk at our Visitor Centre.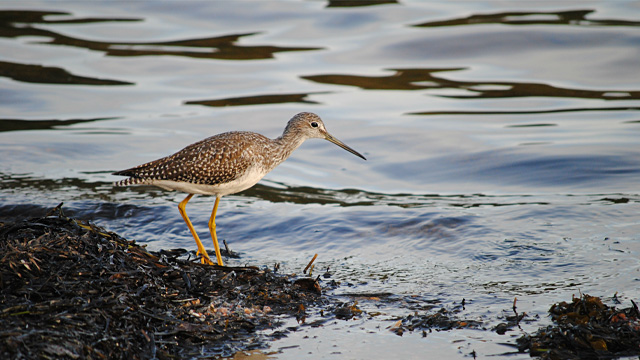 Migratory bird sanctuary
The Visitor Centre is located along the Newman Sound portion of the Terra Nova Migratory Bird Sanctuary, making it a great area to view shorebirds. Speak with one of our staff for a bird checklist or bird watching tips.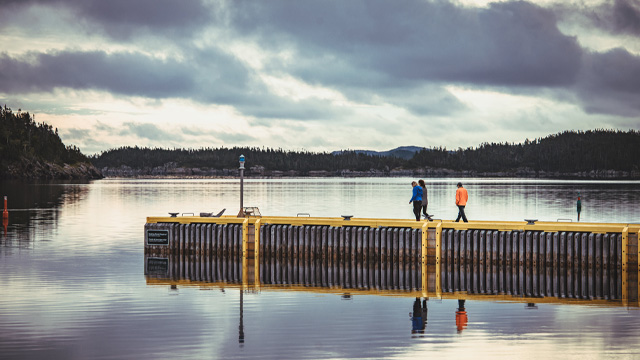 Boat launching and mooring
Launch your adventure at sea from the Visitor Centre or spend the night (or nights!) on beautiful Newman Sound.
Mooring at the Visitor Centre is temporarily closed. Please respect all on-site signage.
See more

Visitor centre

Mooring at the Visitor Centre is currently closed for maintenance. Please respect all on site signage.

Have a unique experience at our Visitor Centre dock. You can relax, hike, picnic and enjoy activities offered nearby.

Services include:

Shower, laundry ($) and washroom facilities open 24/7 for your convenience
Electrical hook-ups and water fill-up available




Boat launching is available and included in the daily or annual admission fees, as well as the Parks Canada Discovery Pass.

Mooring rates can be found on our fees page.

Minchin's Cove & South Broad Cove

If you wish to reserve a backcountry campsite at these locations, please visit our Backcountry camping page for more information.

These docks are located in our beautiful backcountry area. If you're looking for a more rustic experience to enjoy the great outdoors and tranquil waters, this one is for you! Explore the old sawmilling settlement in Minchin's Cove, hike up to Mount Stamford summit for a stunning view or simply relax and have a campfire while taking in the beauty of this remote area.

Services include:

Pit privies located on site at Minchin's Cove and South Broad Cove




Docking spaces are limited and available on a first-come, first-serve basis. For more information on docking, or to purchase a permit, speak with one of our friendly staff at the Visitor Centre.
---
Check out these social stories to help make a visit to the Visitor Centre a more comfortable and enjoyable experience for all.