Rustic shelters
Kouchibouguac National Park
Two rustic shelters are available for overnight winter adventures. Shelters "D" and "F", are located in the South Kouchibouguac campground along the cross-country ski trail.
Distance varies depending on chosen route and activity: They are accessible by ski (10 km), by snowshoe (9 to 12 km depending on chosen route) and on foot or bicycle / fat bike - conditions permitting. Until the Parkway road closes for winter, visitors can park their vehicle at Ryans and access the shelters through the bicycle trail along the Kouchibouguac River (800 m to 1.3 km depending on which shelter).
*Maximum of six (6) people per shelter
We supply
Picnic tables
Sleeping platforms
Wood stove
Firewood and kindling
Shovel
Orientation maps
Smoke detector and fire extinguisher
A dry toilet is located within 10 metres of each shelter. Please note that there is no water supply on-site.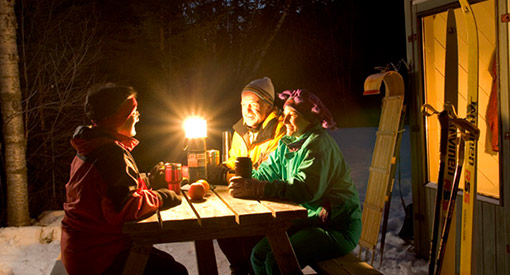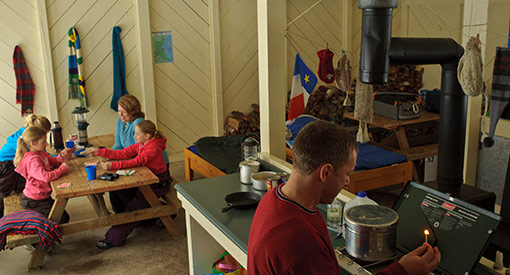 Cancellations
Full refund if cancelling at least 3 days (72 hours) prior to your arrival date
50% refund if cancelling before 11:00 am the day prior to your arrival date
No refunds for cancellations beyond 11:00 am of the day before a scheduled date of arrival
Closures
If Kouchibouguac National Park must close for any reason, individuals will be contacted as soon as possible, reservations will be cancelled and refunded.
Your safety - Your responsibility!
Outdoor activities involve risks. It is your responsibility to acquire the skills and abilities required for your chosen activity. Be aware of the risks involved. Know and respect your own limits. Use appropriate equipment. Always share your route plan with a friend or a family member.
Check out this web page for more winter safety tips.