Biking
Fundy National Park
Biking trails
Fundy's landscape offers trails that appeal to bicyclists of every level, from flat and forested trails for family outings to exciting ravines where you can challenge your friends. The Chignecto Recreation Area is the Park's outdoor hub for mountain biking adventurists. The multi-use trail centre was developed with input from the International Mountain Biking Association.
Trails that are used for cycling are shared with hikers so please yield to pedestrians when travelling these trails. Don't forget your helmet.
See our List of trails to find out which trails allow mountain biking in the park.
---

Pumptrack
A pumptrack is a loop of dirt berms and rollers that you ride without pedaling. This is accomplished through a pulling and pushing motion with arms and legs while riding the track. You gain speed through active pumping - up and down.
Located at the Chignecto Recreation Area, the Fundy pumptrack has an easy inner loop (106.5 m) and a moderate outer loop (141.6 m).
Pumptrack regulations
Wear a helmet.
Riders on the track have the right of way. Wait for your turn.
Do not pass other bikers on the track.
Avoid riding the track in wet conditions.
Help us keep the park beautiful. Leave no litter behind.
Take only pictures, leave only footprints.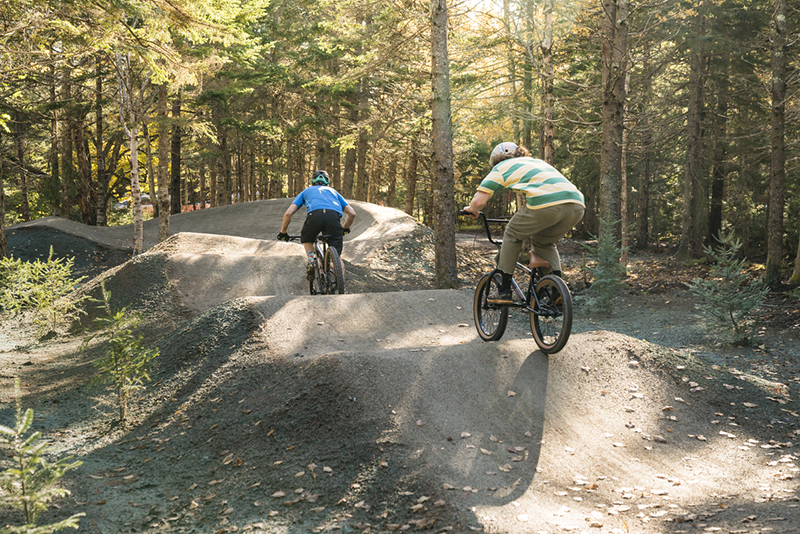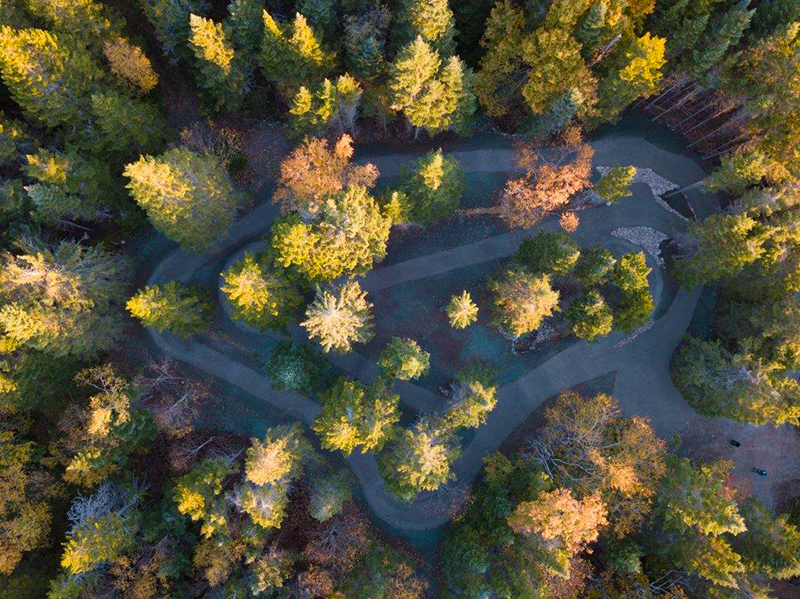 Bike rentals
Bike rentals are available and can be reserved online. For more information, visit our Equipment Rentals webpage or contact Outdoor Elements, the official adventure outfitter for Fundy National Park: