Let Wapusk National Park's expansive wilderness fill you with awe. This 11,475-square-kilometre park, at the transition between boreal forest and arctic tundra, protects one of the largest polar bear maternity denning areas in the world.
Visits to Wapusk National Park are primarily done via licensed tour operators in Churchill. A licensed tour operator is required for all activities in the park.
Wapusk National Park is on the lands traditionally used by the Cree, Dene, Inuit, and Red River Métis peoples. Wapusk National Park sits within Treaty 5 territory.
Featured things to do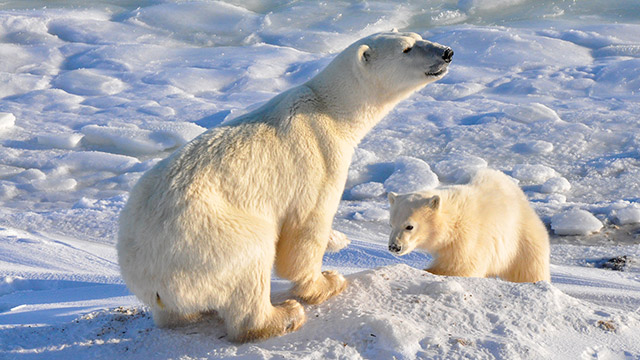 In February and March, there are polar bear viewing opportunities in Wapusk National Park.
Fly in by helicopter for an adventure of a lifetime!
Learn more about the area's history, how the park came to be, its flora and fauna, and the variety of work and research that happens here.
Contact Wapusk National Park
General inquiries:
Phone number: 1-888-773-8888 (toll free)
Phone number: 204-675-8863
Email address: manitoba@pc.gc.ca

For emergencies within the national historic site:
Phone number: 1-877-852-3100
Phone number: 1-780-852-6155
Hours of operation
The Parks Canada Visitor Centre is currently open.
Nov. 18 to Dec. 1
Monday to Friday: 9 am to noon and 1 pm to 5 pm
Limited park access year round.
More places to discover with Parks Canada
Stone remains of the star-shaped, 18th century Prince of Wales Fort stand on Hudson Bay's tundra shore, offering a glimpse into a remote Hudson's Bay outpost amid a wild subarctic landscape alive with polar bears, birds and beluga whales.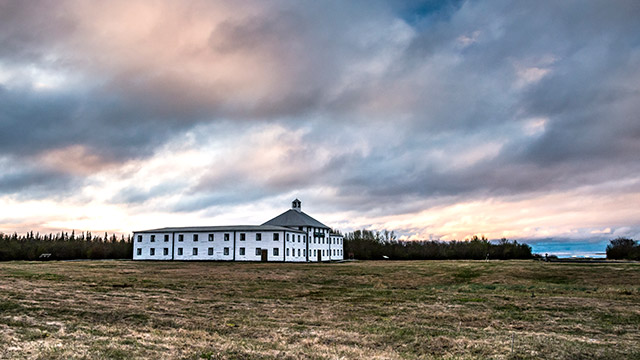 Perched incongruously amid vast tundra wilderness, York Factory was the Hudson's Bay Company's major trading and administration centre for centuries. Its grounds and grand Depot, filled with artifacts, provide profound insights into a pivotal period in Canada's founding days.