Rentals
Riding Mountain National Park
For your next rental, combine the splendor of a historic building with a contemporary twist.
Rent one or multiple spaces in the historic Visitor Centre at Riding Mountain National Park for your next event.
Extend your event even further by renting the gardens and grounds of the Visitor Centre and even book a park interpreter as part of your experience.
This space has been used as a theatre, church, museum, concert venue, and now the only limit to the possibilities is your imagination!
Our spaces combine multiple areas to create your perfect event
Theatre & Meeting Room
The historic theatre features warm natural log walls with arched ceilings and a spacious stage with state of the art audio-visual equipment and stunning natural light. Perfect for conferences, weddings, dinners or public events. Rentable tables, chairs, A/V equipment, projector, screen, bar & bar-cart available.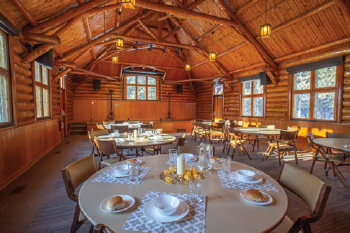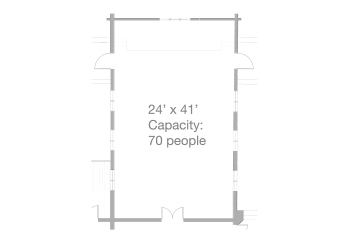 Servery
The servery boasts a bright new look with clean white tile and countertops against the timeless decor of the building. Use this space to cater delicious meals for your event and to prepare coffee, light meals and snacks. It is equipped with a triple sink with hose, refrigerator, microwave, digital coffee urn, island and counter space and more.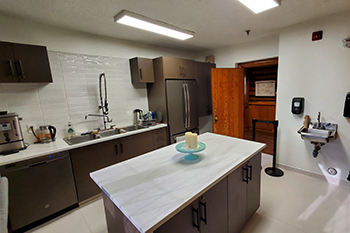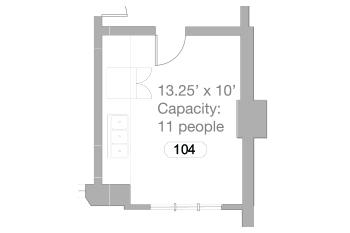 Patio
The newly built patio will bring a breath of fresh air to your event with a pergola, tasteful and comfortable furniture, and a world-class historic English garden. Plan your perfect outdoor gathering or book the patio space to extend your event outdoors. Our patio is fully licenced with available bar-cart rental.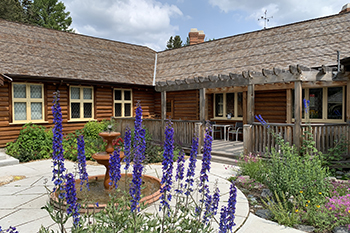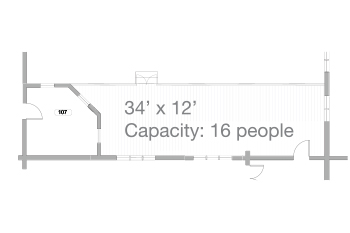 Community Room
Our multi-purpose room is available to book as an additional reception space for your event. Our original stone fireplace and tasteful displays create a vibrant space for your guests to mingle. Rentable tables, chairs and bar-cart available. From May to September, the Community Room is only available after 5pm.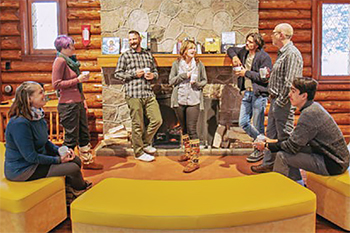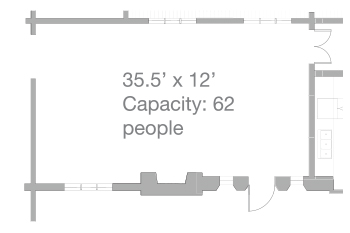 ---
How do I book a rental space?
To make a booking, fill out a Visitor Centre Rental Application Form. Find the form at the Visitor Centre, on the Visitor Centre website, or email pnmrvisite-visitrmnp@pc.gc.ca to start the conversation.
Email or drop off your application, and we will confirm the details with you. If it is available and approved, we will create a contract which requires your signature.
Confirm your booking by making a payment within seven days of signing your contract.
Bookings must be made at least two weeks in advance. For more details, see our Terms and Conditions document. Rental hours are from 9:00 am to 11:00 pm, last call is 10:00 pm.
Liquor and Catering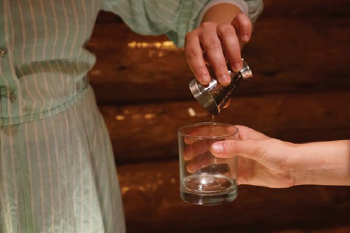 The Visitor Centre is a licenced premise. In order to serve liquor, bartenders are required, and must have completed their Smart Choices certification in advance. Rent our bar and bar cart to serve liquor in any rental space. Liquor, drinkware and other bartending equipment is not provided. Caterers must have a RMNP business licence. Contact us for a list of local caterers and businesses, an RMNP business licence application, or additional information.
Outdoor venue rentals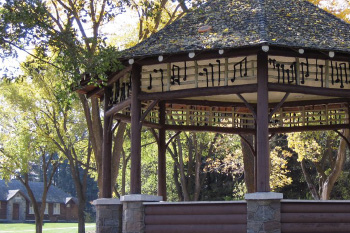 Looking for a charming outdoor venue for your event? Historic open air and sheltered venues such as the Wishing Well, the Bandstand, and the Visitor Centre gardens are available for rent. For more information, contact rmnp.info@pc.gc.ca.
Questions? Email or 204-848-7228