Xplorers Program
Riding Mountain National Park
Become a RMNP Winter Xplorer!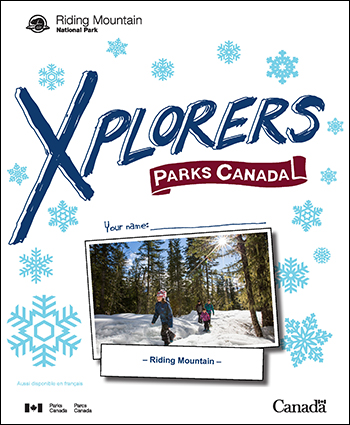 This popular activity is BACK for winter 2021-2022! Kids aged 6 to 11 can work their way through a series of four wintry missions. Pick up your booklet at the Friends of RMNP Learning Centre, the; RMNP Visitor Centre or the RMNP Administration Building, or download it here.
Head to the Friends Learning Centre at 154 Columbine Ave. to open the chest and redeem your booklet for a prize!
Time: Anytime!
Cost: FREE!
Bring: warm clothes, writing utensil… and a sense of adventure!
We are pleased to introduce this activity for the new year, with it being available as late as April 3rd 2022.
Have fun Xploring!