Protecting park waters
Riding Mountain National Park
Riding Mountain National Park has taken significant steps to prevent AIS, such as zebra mussels, from entering waterways in the park.
Help keep zebra mussels and other aquatic invasive species (AIS) out of the park. Get your mandatory inspection for all watercraft and/or water related equipment prior to use in RMNP waters. Inspections are free and only take 10-30 minutes.
Due to the increased risk, our AIS prevention program is always evolving. Learn more: Facts and FAQs about AIS
What do I need to know about watercraft inspections and permits?
MANDATORY INSPECTIONS are required for all watercraft and/or water related equipment including, but not limited to: scuba diving gear, fishing gear, inflatables, life jackets, beach toys, etc…. before entering RMNP waters. The service is free of charge and watercrafts that pass the inspection will receive a permit from Parks Canada. See inspection schedule below.
Inspections are available seven days a week at the Clear Lake Boat Cove.
Inspections can take anywhere from 10-30 minutes depending on the type and size of your watercraft. If the Inspectors deem that a decontamination is necessary, you will have to proceed to the Big Parking lot decontamination station. The decontamination process can take anywhere from 30-90 minutes for most watercraft, and 120+ minutes for large and/or complex watercraft such as wake boats. Factor this time into your trip planning.
Temporary permits will still be available for the 2023 season and can be issued for up to seven days.
When you use your watercraft and/or water-related equipment outside of RMNP, your permit becomes invalid. In order to re-enter park waters, re-inspection is mandatory.
Park Wardens will be monitoring watercraft and doing checks to ensure that watercraft operators have received inspections and possess valid permits. Non-compliant operators face a maximum fine of $100,000.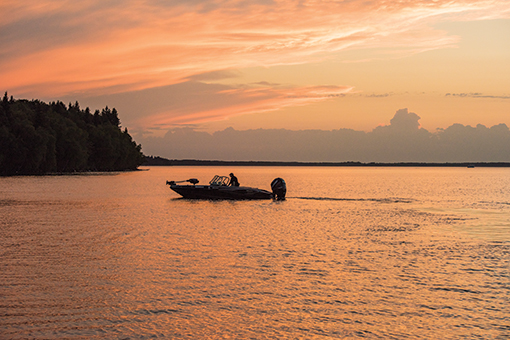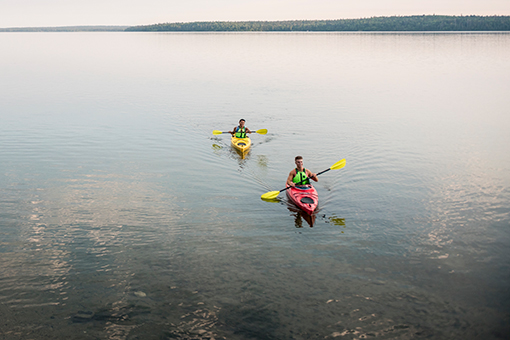 Changes to the program from 2018 that are still in effect
Banning of leeches as fishing bait. Due to the increased risk of spreading AIS via natural bait, the use and possession of leeches is prohibited. Parks Canada encourages fishers to confine the use of tackle to individual lakes and to ensure that all fishing gear is clean and dry before entering park waters.
Temporary permits for watercraft and/or water-related equipment visiting RMNP. Visitors seeking daily or weekly permits for watercraft will be issued a permit that will only remain valid for the duration of their stay, for a maximum of 7 days. Re-inspection for return trips is mandatory.
Wasagaming Boat Cove Inspection Station
Boat Launch & Tagging:
Mon & Tue: 10:30 am - 6:00 pm
Wed & Thurs: 12:00 pm - 8:00 pm
Fri - Sun: 10:30 am - 8:00 pm
Inspections:
Fri - Tue: 10:30 am - 6:00 pm
Closed: Wed & Thu
Note: After June 15, no trailered watercraft/vessels will be inspected or tagged. Trailered watercraft/vessels without a tag will not be permitted to launch on Clear Lake.
---
Frequently Asked Questions
What are aquatic invasive species?

Aquatic organisms that have spread outside of their natural, historic range. They can be plants, animals, fungi, or bacteria that have been introduced to a new body of water either on purpose, or accidentally. AIS are a significant threat to the ecological, cultural, and economic integrity of all aquatic ecosystems.
Why are AIS a concern?

If AIS, such as zebra mussels, enter park waters, the consequences could be extremely damaging. They can negatively affect both the environment and the economy. They reproduce quickly, have no natural predators, and outcompete native species for resources.

Our beaches could be covered in sharp shells, fish populations might decline which would impact fishing, our drinking water infrastructure might be at risk, and the costs to repair damages could be high.
How do they spread?

Watercraft (boats, canoes, kayaks, paddleboards, dinghies) and trailers
Inflatables (floaties, air mattresses, stand-up paddleboards)
Snorkeling and scuba diving gear
Beach toys
Fishing gear and bait buckets
Watercraft equipment (life jackets, anchors, ropes, paddles, and anything else that comes into contact with water)
What can we do to prevent the spread of AIS?

Bring your watercraft/equipment for an AIS inspection before you use it in Riding Mountain National Park
Clean, drain and dry all watercraft, fishing gear, and other water related equipment after use.
Do not transport any live aquatic animals/plants or water
Learn which AIS are of concern in Manitoba, the risks they pose, and report all sightings of AIS to Parks Canada Dispatch at 1-877-852-3100
Never bring or use live bait in park waters. For fishing regulations, please visit: Fishing in Riding Mountain National Park.