Twin Falls Tea House National Historic Site
When train whistles first blew through the Rocky Mountains in the early 1900s, the Canadian Pacific Railway built grand hotels, rustic lodges and backcountry chalets amid some of Canada's most spectacular natural landscapes. Stop at the historic log building while day-hiking to enjoy its rustic architecture and breathtaking views of the dual cascades of Twin Falls.
Featured things to do

Yoho is a hiker's paradise, with more than 400 km of trails, ranging from easy self-guided interpretive trails to difficult all-day guided hikes to the Burgess Shale fossil beds.
Built in the early 1900s by the Canadian Pacific Railway, Twin Falls Tea House National Historic Site is a welcome stop for hikers in the Yoho Valley.
View side-by-side cascades above Twin Falls Tea House National Historic Site on a day hike. Contact the Alpine Club of Canada for overnight reservations.
Hours of operation
Closed for the season
More places to discover with Parks Canada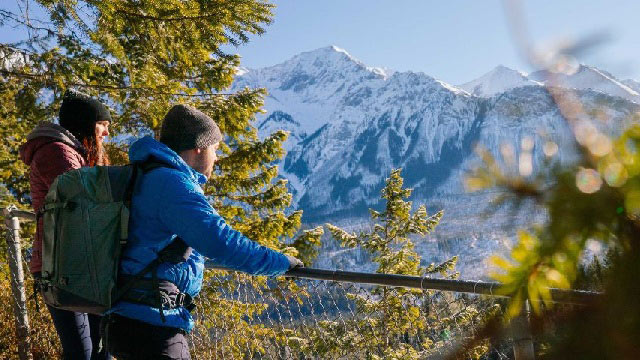 In the shadow of the Great Divide, Yoho's towering rockwalls, spectacular waterfalls and soaring peaks reveal the secrets of ancient life, the power of ice and water and the stories of plants and animals that continue to evolve today.