Join in and plant for pollinators
Can you imagine travelling across the 92km width of Lake Erie? This challenging task seems next to impossible for us. Yet somehow, tiny monarch butterflies manage to make the journey. They don't just travel across the Great Lakes, but across entire countries to migrate. But the journey for this species at risk is getting harder and harder each year.
In the fall, monarch butterflies escape the cold through migration. They travel from Southern Canada all the way down to Mexico to stay for the winter. In the spring, a new generation of butterflies travels thousands of kilometres from Mexico. They cross the United States, over fields, mountains, and even the Great Lakes, to return back to Canada to start the cycle over again.
Imagine what would happen if the butterflies arrived back in Canada and found only asphalt and mowed grass? They would have no food and nowhere to rest and recover. Parks Canada is helping ensure that this doesn't happen, and we need your help!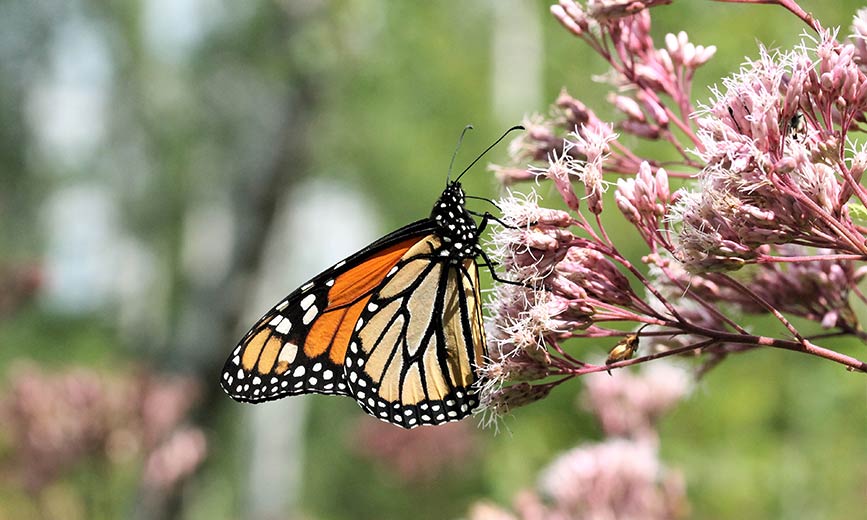 How landscapes impact migration
Thankfully, when many monarchs cross Lake Erie from the United States, they are greeted by Point Pelee National Park. Point Pelee is the southernmost point of mainland Canada, and the most ecologically diverse national park in the country. Here, they are able to find an abundance of food and shelter for some much needed rest after their long journey.
Some butterflies will then move north and east throughout Ontario. They may find summer homes in Parks Canada administered places like Bruce Peninsula National Park, Rouge National Urban Park, Georgian Bay Islands National Park, and more.
But these are only stops in their migration. As they make their way beyond national parks, they face landscape fragmentation. This means that their habitat has been lost and broken up by urban development, roads, industrial agriculture, and more. Having to travel farther and farther before they can find habitat makes their already difficult journey even harder.
What Parks Canada is doing to help
To support this species at risk and many more, Parks Canada is restoring ecosystems to provide stepping stones of habitat. These stops help species move more freely and easily in their natural environment. By planting native trees, grasses, and wildflowers in protected areas, Parks Canada is creating food and habitat where migrating birds and butterflies can rest and refuel before continuing on their long journey.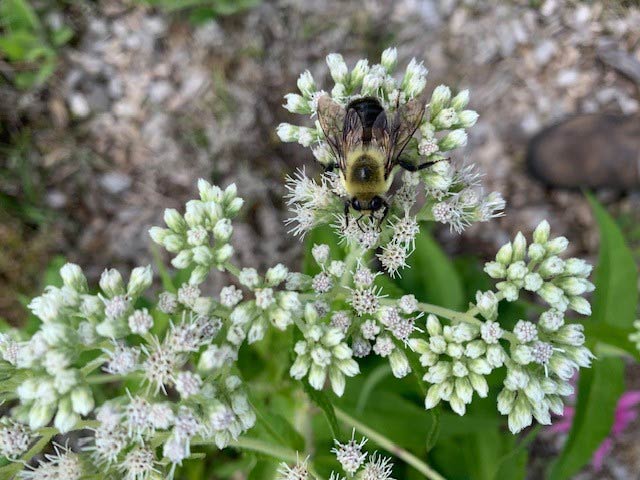 Parks Canada, along with Indigenous communities, partners and volunteers, have restored more than 40 hectares (98.8 acres) of meadow, coastal sand dune, and savannah habitat in national parks in Ontario. These are all habitats that are critical for pollinators. In the last 5 years, together we have also planted over 145,000 native shrubs and trees and almost 18,000 native grasses and wildflowers.
How you can help
Parks Canada's work to conserve and restore healthy ecosystems that provide important habitat is only one piece in a much larger puzzle. You can be a part of the larger solution to habitat loss by providing habitat "stepping stones" too!
Imagine if once a monarch butterfly moves on from a national park, it finds your yard, garden box, or balcony, filled with native plants. There, it can stop, rest, and fuel up for its journey before making its way to another protected area. If everyone planted just a few native plants or wildflowers, it would make this butterfly's journey so much easier!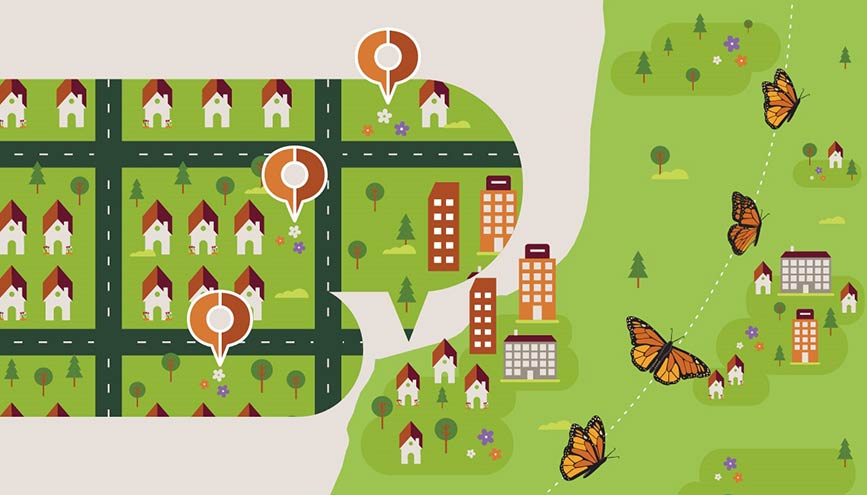 You don't need to have a big yard to make a difference. Planting a small garden or a few native plants on your balcony is important too, especially in urban areas. If you don't have space to plant at home, you can also find out if there are any community gardens in your neighbourhood that you could join.
To help out pollinators, we recommend planting a variety of native plants and wildflowers. Milkweed is especially good for monarchs because it is the only plant that monarch caterpillars eat. Check out Pollinator Partnership Canada's Ecoregional Planting Guides or their 'Find Your Roots' native plant finder tool for recommended plants to plant in your area. You can also check out the Canadian Wildlife Federation's Canadian Native Plant Suppliers List to find local businesses to purchase your plants and seeds.