Batoche National Historic Site
Journey back to 19th century Métis settler life on the banks of the South Saskatchewan River, one hour north of Saskatoon. A traditional way of life changed forever at the final battlefield of the Northwest Resistance of 1885. Batoche is the scene of Louis Riel's last stand and a symbol of Métis resilience and cultural renewal.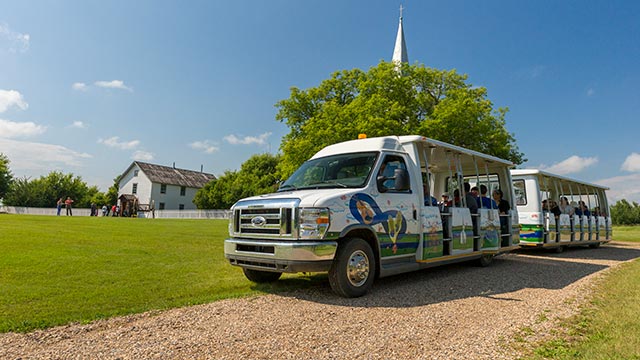 Sit back and enjoy the scenic views of the rolling green prairies on this wheelchair accessible ride of discovery around Batoche.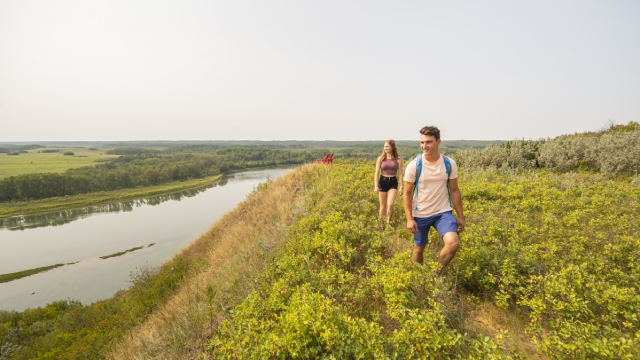 Explore the 700 m ridge trail overlooking the South Saskatchewan River.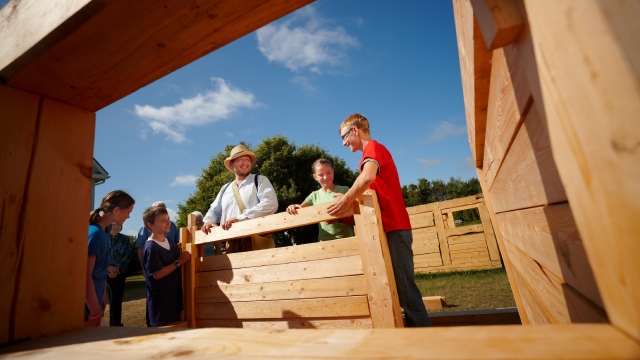 Are you a school teacher? Our school tour programs provide an engaging and hands on learning encounter with Métis culture and history.
Visiting Batoche National Historic Site
Things to do, events, trails, shuttle experience, red chairs.
How to get here, facilities and services, museum, theatre, local attractions.
Guided tours, programs, workshops, and learning experiences.
Daily visitor fees, and more. Free admission for youth.
Seasonal and annual admission passes.
Wildlife, weather, environment, insect and seasonal safety, and site regulations.
About Batoche National Historic Site
History, culture, cultural landscape, designation information.
Jobs, contact us, public consultations, plans, and policies.
Métis culture and connections, working together, and cultural use.
Contact Batoche National Historic Site
General inquiries:
1-306-423-6227
1-888-773-8888 (toll-free)
infolhnbatoche-batochenhsinfo@pc.gc.ca
For emergencies at the historic site:
1-877-852-3100
Hours of operation
Batoche National Historic Site is now closed for the season. We look forward to seeing you in 2024!
See all hours
More places to discover with Parks Canada