Tours and programs
Sir George-Étienne Cartier National Historic Site
Power, love and politics, on a free or guided tour, discover the intrigues of life in the Cartier home. Guides will be happy to share with you their best stories about the family and social life of the famous character.
A Victorian Christmas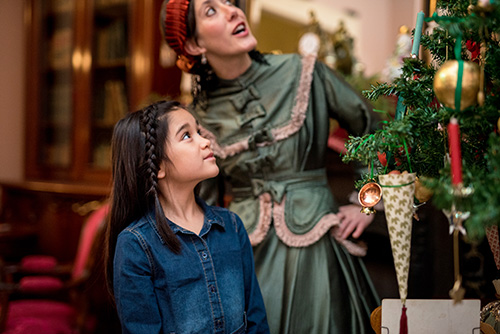 The holiday season is coming. Don't miss the special Christmas program where a festive spirit and Christmas preparations in a 19th-century bourgeois home are highlighted.
Explore Sir George-Étienne Cartier's house, enhanced with original ornaments, and discover the fascinating origins of a multitude of Christmas traditions that still exist today.
Check out the schedule.
See the fees.

New

The Cartier neighbourhood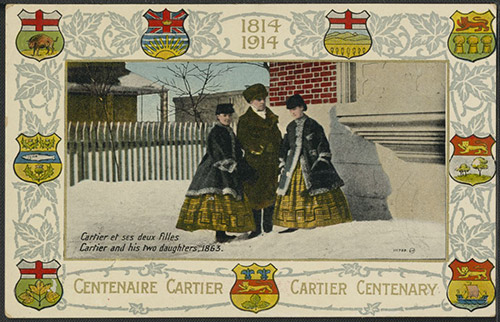 Complete your discovery of Monsieur Cartier's fascinating life and influence in Old Montréal with this free self-guided tour!
Download Parks Canada's national application and discover these historic places scattered throughout Old Montréal. Over the course of a dozen stops, you will discover the places frequented by Cartier and his entourage in the mid-19th century. Ready for a trip back in time?
In 1848, George-Étienne Cartier became a Member of Parliament and bought his house on Notre-Dame Street. Montréal was the capital of the United Province of Canada and the country's largest metropolis. Did you know that the area we now call Old Montréal was at that time the centre of the city? It was also the seat of the colony's political, judicial, financial and commercial powers. Many of the places frequented by the prestigious Cartier family still exist today and bear witness to this exciting period.
Duration: 45 minutes
Distance: 1 kilometre
Public: for everyone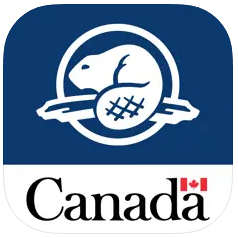 Download Parks Canada National App.
In order to get the most out of your self-guided tour, we recommend:
Downloading the application before you arrive at the site, as the historic site does not have Wi-Fi. You can also use the Wi-Fi terminals available to visitors in Old Montréal. Once downloaded, the app works offline.
Using a well-charged smartphone for an optimal experience.
Wearing appropriate walking shoes and clothing suitable for the weather.