Path and parks
Lachine Canal National Historic Site
Travel the Canal from one end to the other!
The Lachine Canal's path opened in 1977, making it one of the oldest such paths in the Montreal. It is also one of the most beautiful urban circuit in the world with its superb parks and green spaces. The path is maintained from April 15 to November 15 and the park is open year round. Download the Canal's Path map
Cycling on one of the world's most beautiful routes!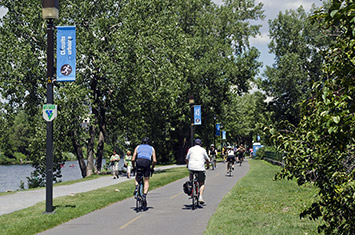 Punctuated by green spaces, skyscrapers and centuries-old buildings, this spectacular trail will appeal to both real and would-be athletes on two wheels. Experienced cyclists can travel from one end of the canal to the other - from the Old Port to Lachine - in about 60 minutes.
But why hurry? Along the way at the Atwater Market a profusion of fresh food and produce will delight foodies.
Travelling along the Lachine Canal path is riding through a mosaic of landscapes that reveal Montréal's unique and dynamic character.
---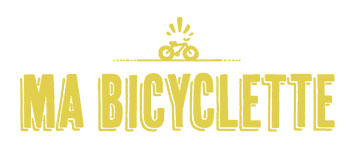 Bike rental service
The bike rental and repair service, MyBicyclette, is just steps from the Atwater Market.
---
Picnic areas
Make the most of your visit! Rest areas and picnic tables are provided along the canal.
Find parks along the Lachine Canal to enjoy a picnic with your family, friends or couples.
Fires and barbecues are prohibited.
---
The footpath
A trail reserved exclusively for walkers is accessible on some parts of the canal.
This footpath covered with rock dust and entirely flat, is easily accessible for mobility impaired people.