Activities and experiences
Lachine Canal National Historic Site
The Lachine Canal, a scenic urban park, welcomes millions of visitors on foot, by bicycle or aboard boats every year. Discover this beautiful site in the heart of Montreal. Whether it's to admire the views, to relax, or to indulge in sports activities, you'll experience a moment to remember!
Parks Canada would like to remind users of the importance of staying on the path and at all times avoid approaching footbridges and locks; there is a real risk of falling.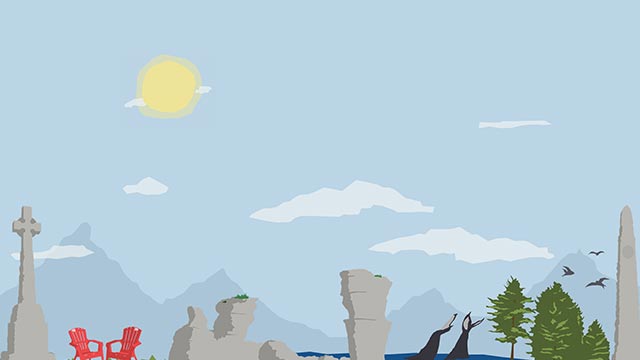 Parks Canada's team present free online workshops for school groups.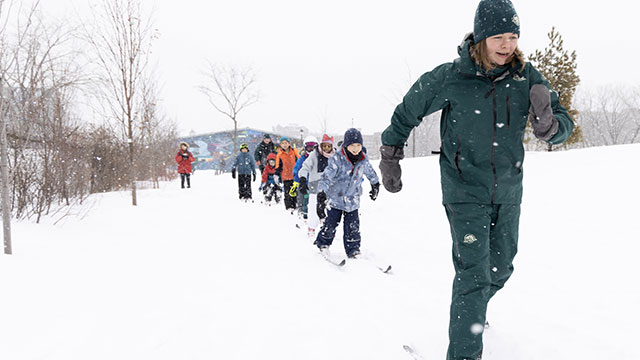 Get a free introduction to winter outdoor activities.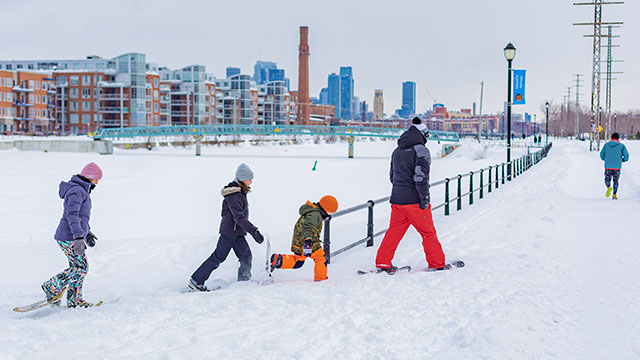 Enjoy the winter trail. Check the trail map.
Other activities
Schedule of events and interpretive programs.
This winter, come on out, take a breath of fresh air and enjoy the best of winter!
Experience the outdoors on the Lachine Canal's banks.
Parks and trails along the Lachine Canal. Come and observe the industrial heritage of the canal.
Maps, suggested routes and rates when planning your visit.
Fish species, security and more.
Information, safety and seasonal boat stickers.
Where to find the red chairs at the Lachine Canal.