Activities and experiences
Red Bay National Historic Site
Experience 16th century Basque whaling traditions, brought to life through costumed interpreters, original artifacts, scale models of work buildings, photographs and a 30-minute film. See original artifacts recovered from archaeological excavations. Get a close-up view of a 16th century chalupa. Discover tools and weapons used by the Basques, along with well-preserved personal items. Tour Saddle Island to see the archaeological remains of buildings where the Basques worked and lived 400 years ago.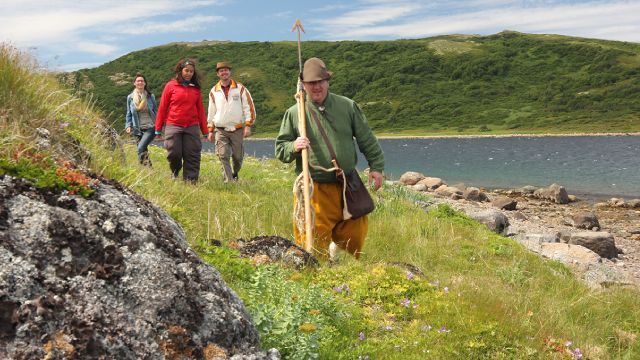 With the earliest and best preserved artifacts of their kind, take a short ferry ride to join a Parks Canada guide to visit the archaeological sites on Saddle Island. Walk around the breath-taking island to hear first-hand experiences of finding some of Red Bay's most precious artifacts, check out where whale oil was processed, and explore the life and times of Labrador's 16th-century Basque whalers.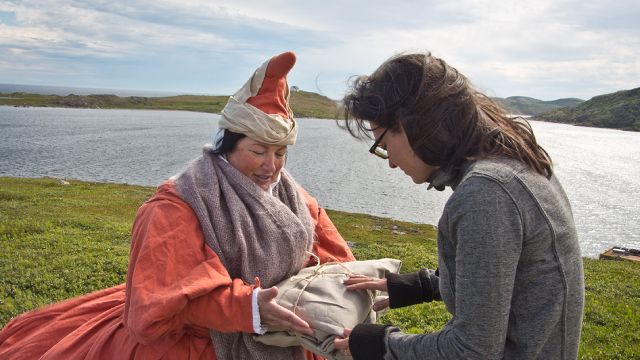 Explore the Boney Shore with a Parks Canada guide to see the most visible remains of 16th century Basque whaling at Red Bay: the whale bones! Walk along the beautiful harbour with a view of Saddle Island. Let these ancient bones cast new light on the present-day population of North Atlantic right whales.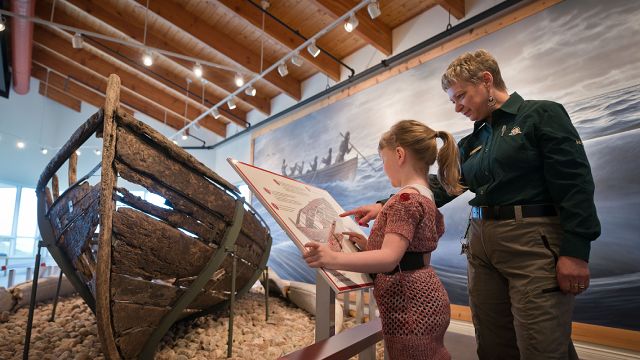 Discover items hand-picked by staff as some of the most bizarre and extraordinary artifiacts in our collection. Learn the fascinating stories behind these one-of-a-kind objects, from a ship's binnacle to meticulously restored rare glass.
Things to do

Tours and programs

Interpretive trail

Hiking

Dog walking

Geocaching

Lookout

Photography

Picnicking

Theatre