Red Bay National Historic Site
During the mid-16th century, large numbers of right and bowhead whales drew whalers from the Basque region of Spain and France to the Strait of Belle Isle, where they established a major whaling port at Red Bay. For some 70 years, Basque whalers made the dangerous, month-long journey across the Atlantic to hunt whales and produce the oil that lit the lamps of Europe.
See original Basque artifacts, remains, and restored chalupa at this national historic site and World Heritage Site.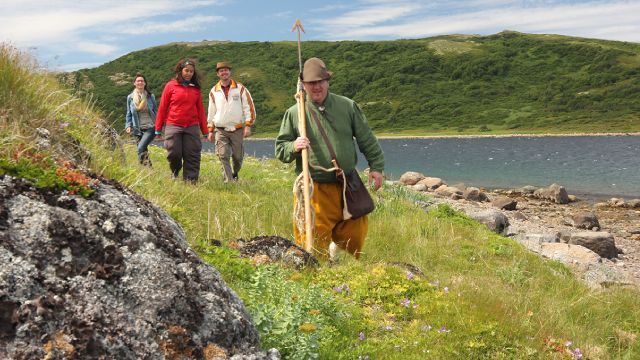 Costumed interpreters share amazing tales of shipwrecks and adventure as you learn of the dramatic voyages from the Basque Country to Labrador in search of lucrative whale oil. Fortunes are won, and some Basque whalers won't survive the season.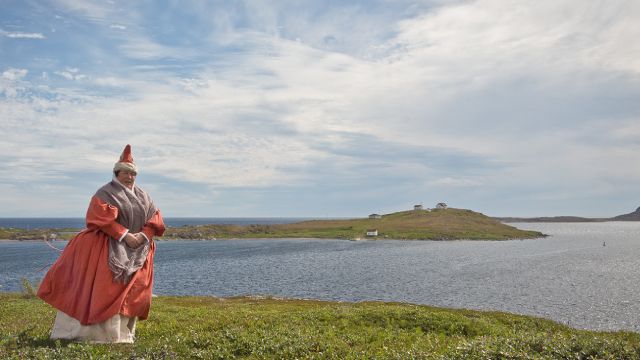 Meet the wife of a whaler who died in Grand Bay more than 400 year ago. Discover the courage and heartbreak of the 16th-century whaling voyages, told from the perspective of those who were left behind.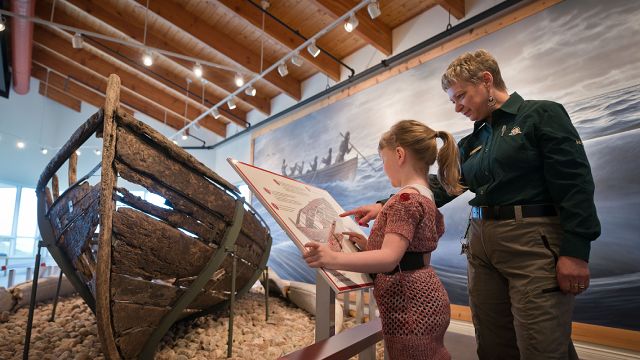 Discover items hand-picked by staff as some of the most bizarre and extraordinary artifiacts in our collection. Learn the fascinating stories behind these one-of-a-kind objects, from a ship's binnacle to meticulously restored rare glass.
Visiting Red Bay National Historic Site
Things to do, trails, tours, programs, itineraries.
How to get here, local attractions, accessibility, facilities and services.
Important bulletins, trail conditions, seasonal safety, site regulations.
About Red Bay National Historic Site
History, culture, cultural landscape, designation information.
Jobs, partners, film permits, research permits, public consultations, plans, and policies.
Hours of operation
June 1 to October 4, 2023
Every day, from 9 am to 5 pm
Social
More places to discover with Parks Canada