L'Anse aux Meadows National Historic Site
At the tip of Newfoundland's Great Northern Peninsula lies the first known evidence of European presence in the Americas. Here Norse expeditions sailed from Greenland, building a small encampment of timber-and-sod buildings over 1000 years ago Against a stunning backdrop of rugged cliffs, bog, and coastline, discover the fascinating archaeological remains of the Viking encampment, declared a UNESCO World Heritage Site in 1978. You'll meet costumed Viking interpreters as you tour the recreated base camp and discover original artifacts from this internationally renowned archaeological find.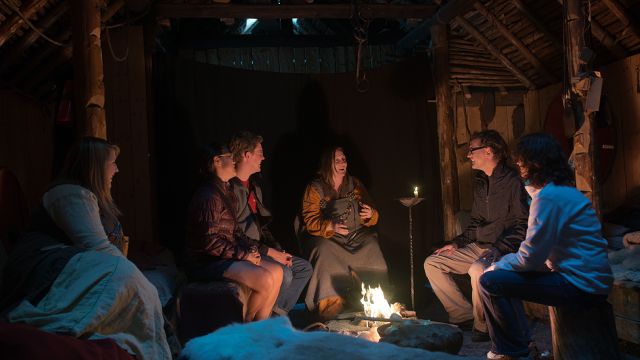 Come face to face with a Viking, as you take part in an evening of Viking myth and storytelling from the Vinland Sagas to ancient folktales, in an intimate, hour-long performance, warmed by the kitchen fire.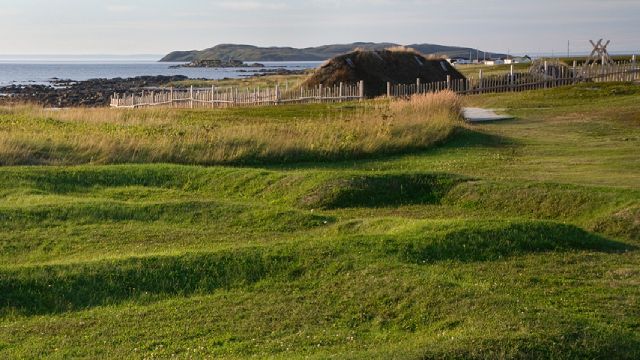 Learn how archaeology informs our understanding of the history of this UNESCO World Heritage Site, as a knowledgeable interpreter guide places the significance of these Norse archeological remains within the story of human movement.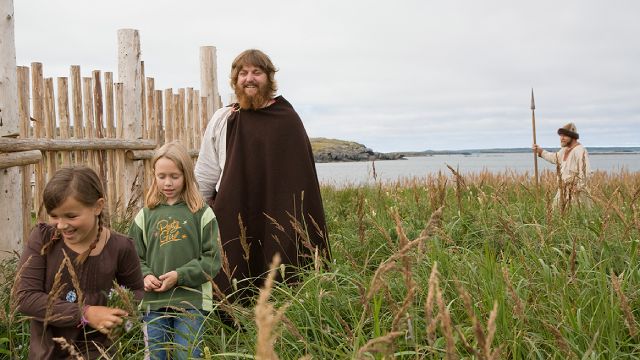 Discover in the site's living history program, The Viking Encampment. Norse encampment. You'll meet Viking characters and step back 1,000 years to experience life and exploration in the Viking Age.
Visiting L'Anse aux Meadows National Historic Site
Things to do, trails, tours, programs, itineraries.
How to get here, local attractions, accessibility, facilities and services.
Important bulletins, trail conditions, seasonal safety, site regulations.
About L'Anse aux Meadows National Historic Site
History, culture, cultural landscape, designation information.
Jobs, partners, film permits, research permits, public consultations, plans, and policies.
Hours of operation
Open June 1 to October 4, 2023
Every day, from 9 am to 5 pm
Complete Hours
Social
More places to discover with Parks Canada