Prince of Wales Fort National Historic Site
Prince of Wales Fort is now closed for the season. We look forward to seeing you in 2024!
Seek the thrill of adventure in Churchill, Manitoba... and see the astonishing Prince of Wales Fort built 250 years ago on the bare, windswept coast of Hudson Bay. Get a real sense of a fur trader's life in the subarctic.
Prince of Wales Fort National Historic Site is on Treaty 5 territory and the lands traditionally used by the Cree, Dene, Inuit, and Red River Métis peoples.
Featured things to do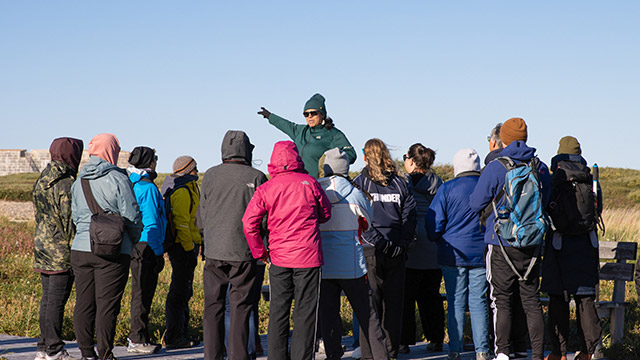 Explore Prince of Wales Fort's wind-swept ruins, be struck with awe by Cape Merry's stunning panorama or hike into history!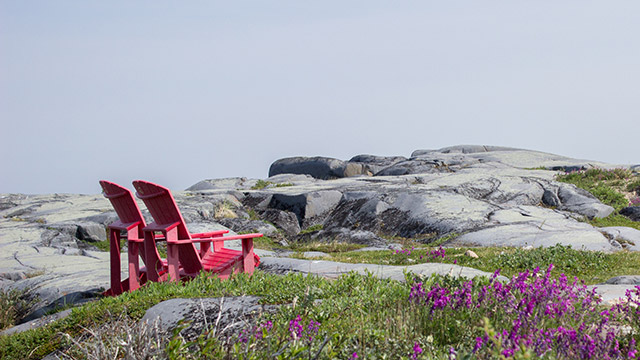 Grab a friend, go for a walk then relax and snap a selfie on one of our red chairs.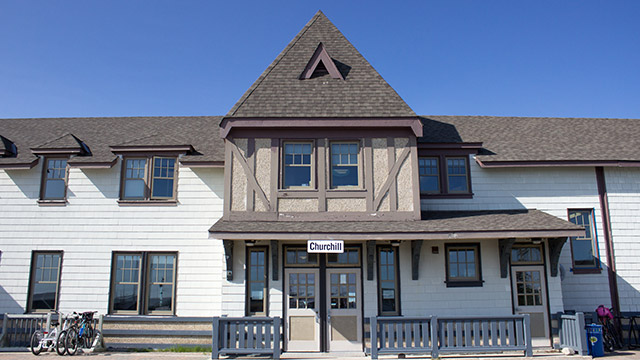 Visit this Parks Canada cornerstone attraction in Churchill's historic train station.
Contact Prince of Wales Fort
General inquiries:
Phone number: 1-888-773-8888 (toll free)
Phone number: 204-675-8863
Email address: manitoba@pc.gc.ca

For emergencies within the national historic site:
Phone number: 1-877-852-3100
Phone number: 1-780-852-6155
Hours of operation
Prince of Wales Fort
Open July to August
Cape Merry Battery
Oct. 10 to Nov. 17
Staff will be onsite Monday through Sunday from 9:30 am to 3 pm. Tours are free on a first-come, first-served basis.
Complete schedule
More places to discover with Parks Canada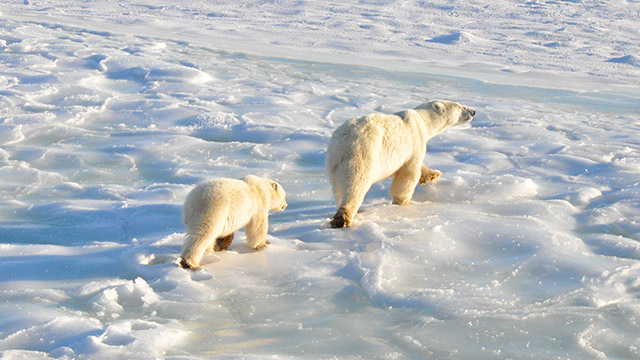 A vast subarctic wilderness of tundra and boreal forest, Wapusk protects one of the world's largest known polar bear maternity denning areas, as well as more than 200 bird species, caribou, wolverine, arctic hare and foxes.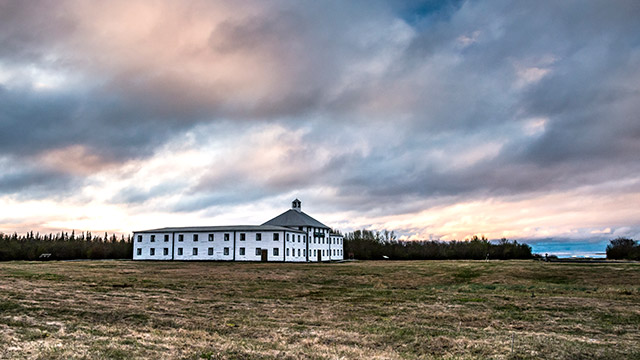 Perched incongruously amid vast tundra wilderness, York Factory was the Hudson's Bay Company's major trading and administration centre for centuries. Its grounds and grand Depot, filled with artifacts, provide profound insights into a pivotal period in Canada's founding days.