Partnering with Parks Canada
Fort Langley National Historic Site
By working in collaboration with respected organisations that share our values, Parks Canada is able to better deliver its promise to Canadians by continuing to be a world leader in the protection and presentation of Canada's natural and cultural heritage. We believe in sharing leadership and working with our partners to offer unique, inspiring opportunities for Canadians to discover our treasured places and to achieve extraordinary results.
We are proud to be formally collaborating with the following local partners:
---
Camping & RVing BC Coalition
Camping and RVing BC is a coalition of partners that manage or represent over 1,700 campgrounds throughout British Columbia. The coalition provides planning information to help travellers locate RV rentals and unique campsites, make reservations, seek out attractions and find things to do. In addition to Camping and RVing at Parks Canada places throughout BC, the coalition includes provincial campgrounds (BC Parks), privately operated campgrounds and RV parks (including municipal campgrounds) and Recreation Sites and Trails BC (operated by the provincial government). British Columbia's vast mountain ranges, miles of beaches, sparkling lakes, flowing rivers and lush, green forests offer the ultimate camping and RVing experience.
---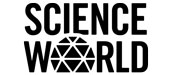 Science World
Science World is a not-for-profit organisation that engages British Columbians in science and inspires future science and technology leadership throughout the province of British Columbia.
Parks Canada is proud to be collaborating with Science World in the delivery of our urban outreach program in Vancouver. Visitors to Science World can enjoy programs and activities that bring the stories of Canada's national parks, historic sites and marine conservation areas to the people of Vancouver.