Calendar of events
Fort Langley National Historic Site
Hidden Histories Tours
Culture and entertainment
History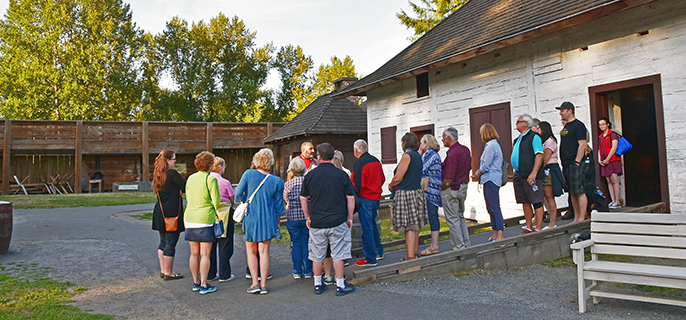 Time:
07:00 PM - 10:00 PM
Location(s):
Fort Langley National Historic Site
Event description
If you like Grave Tales, you'll love delving into our intriguing history on a summertime evening stroll through the town of Fort Langley. Our heritage interpreters will tell stories of the early pioneers and how Fort Langley evolved from a Hudson's Bay Company trading post to the bustling riverfront community it is today.
Admission details
Tickets must be purchased in advance, prices include tax. Ticket registration begins Thursday, June 01 at 8 a.m.
In order to register, please email ftltickets-billetsftl@pc.gc.ca and include which tour you are interested in, your name, number of people in your party, and phone number. You will receive a call within three business days to confirm your spot and make your payment. Any emails received BEFORE registration opens will be put at the end of the queue as there are limited spots available.