Sites of interest
Rocky Mountain House National Historic Site
Bison Lookout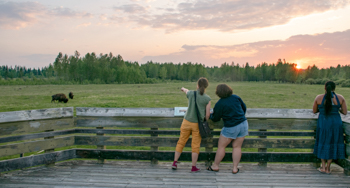 Catch a glimpse of the small herd of plains bison that came from Elk Island National Park, where most of the world's purebred plains bison originate. Note: These are wild animals. Do not enter the bison paddock.
---
Cairn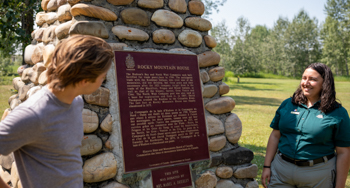 This cairn commemorates the site's designation in 1926 as a National Historic Site of Canada.
---
Canoe Launch and Brierley Rapids
Start your non-motorized river adventure or watch thrill-seekers test their canoeing and kayaking skills on the Brierley Rapids.
---
Centennial Canoe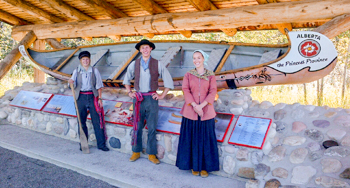 To honour Canada's 100th birthday in 1967, an epic 5000-km canoe race from Rocky Mountain House to Montreal took place along this historic voyageur route. This is the actual canoe paddled by team Alberta.
---
Charlotte Small and Alexander Henry Plaques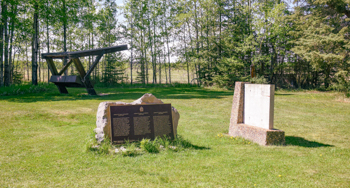 Charlotte Small came to the area in 1800 with her explorer husband, David Thompson. Of Cree-Scots background, she played a valuable role in the fur trade and is recognized as a National Historic Person. Alexander Henry was a fur trader and explorer. His journals are one of the best records of the early 19th century fur trade.
---
Fur Trade Forts - Archaeological Locations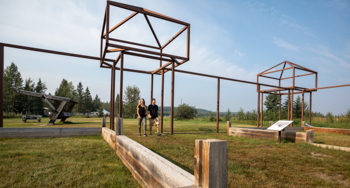 Discover the archaeological remains of four fur trade forts operated by the North West Company or the Hudson's Bay Company between 1799 and 1875.
---
Listening Stations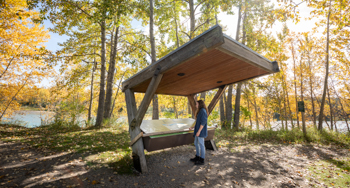 These interpretive story stations can be found along the Chimney Trail and the David Thompson Trail.
---
Paul Kane Plaque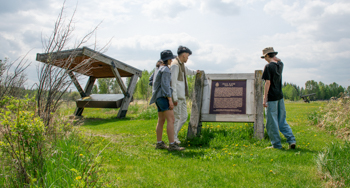 Paul Kane was a famous Irish-born Canadian painter, who spent time at Rocky Mountain House in the late 1840s. Dedicated in 1952, this plaque commemorates Kane as a National Historic Person.
---
War Memorial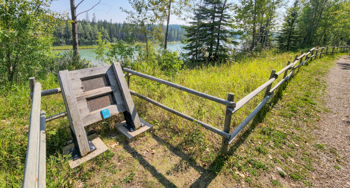 This monument honours the men and women from the Rocky Mountain House region who served in the First and Second World Wars, the Korean War, and the Afghan War.
---
York Boat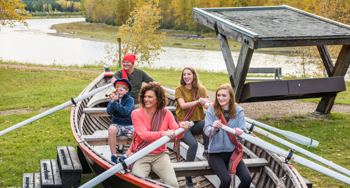 All aboard! Hop into a replica York Boat and imagine the three-month voyage to Hudson's Bay with your cargo of furs destined for England.