Things to do
Fathom Five National Marine Park
Wander the shoreline of Flowerpot Island on a day-trip or camp overnight; venture beneath the crystal lake-water on a bucket-list scuba dive. Fantastic Fathom Five is yours to discover.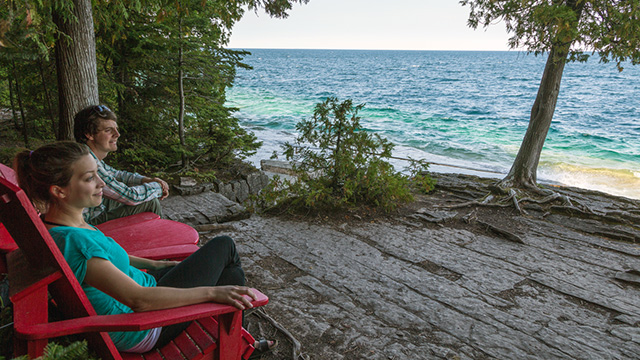 Camp in Flowerpot Island's serene backcountry for a peaceful escape to nature.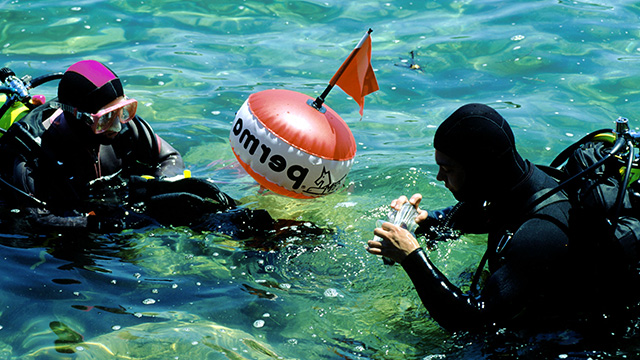 Dive into Lake Huron and discover an underwater world of natural and cultural treasures.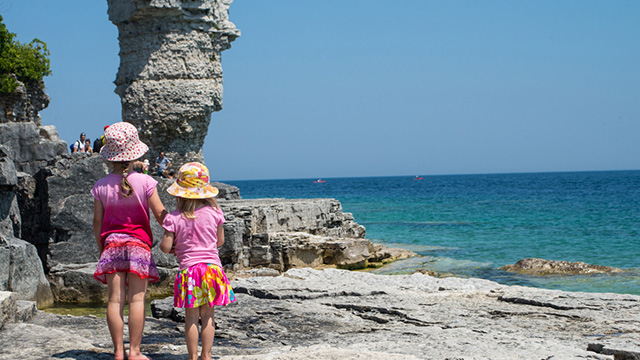 Book a local tour boat to hike the trails of Flowerpot Island.
Relax in Parks Canada's Red Chairs to take in iconic views.
Spice up your family visit to Bruce Peninsula National Park with the new Parks Canada's Xplorers program.
Camping and overnight accommodations
Things to do
Facilities and services

Accessible Parking

Accessible services

Accessible toilets

Dogs on leash

Visitor centre

First Aid

Gift shop

Information

Interpretation

Parking

Pay parking

Picnic area

Picnic shelter

Restrooms

Wi-Fi